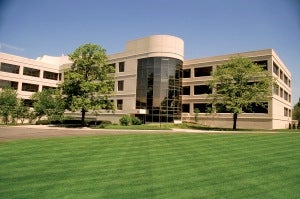 Bristol-Myers Squibb has suspended a phase two study on its hepatitis C drug BMS-986094.
The company said the action was taken to protect patient safety based on the emergence of a "serious safety issue."
The cause of the safety issue has not been confirmed and B-MS said that any potential relationship to the drug, a nucleotide polymerase inhibitor, is "unknown at this time."
It has been reported, however, that heart failure occurred in one participant who received the highest daily dose of 200mg in the trial which has recruited about 30 patients.
B-MS is currently assessing all patients in the study and, following an evaluation of the patient data, will take appropriate actions.
---
Image: Bristol-Myers Squibb's New Brunswick facility in New Jersey, US. Credit: B-MS.