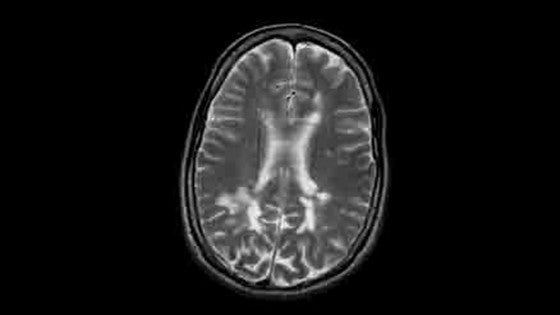 A new drug has shown to have "superior effects" in treating relapsing-remitting multiple sclerosis over other available drugs, UK scientists have found.
Lemtrada (alemtuzumab), manufactured by Genzyme , part of multinational drug company Sanofi, is said to "reboot" the immune system and significantly reduce relapses in people with MS compared to Rebif (interferon beta-1a).
The drug, currently licensed for the treatment of leukaemia, was shown to reduce attacks in both treatment-naïve patients and patients who have taken existing treatment for MS in trials conducted by researchers at the University of Cambridge .
But, there are concerns that Genzyme is about to increase the price of the drug as a result of the new findings.
In October, the pharmaceutical company was accused of putting profit before patients after withdrawing alemtuzumab ahead of relaunching it at a price set to be up to 20 times higher.
Three of the UK's leading neurologists have written to the Health Secretary, Jeremy Hunt, to protest against the proposed decision, reported the Independent.
A spokesperson for Genzyme told the newspaper; "Our goal is to ensure that Lemtrada is approved by regulatory authorities and made available to multiple sclerosis patients as quickly as possible. Until approved risk-management programmes are established, the use of Lemtrada for MS should occur only in clinical trials."
Results of two Phase III clinical trials were published in the journal The Lancet today.
One compared the effectiveness in patients given the drug after being diagnosed and the other looked at patients given the drug after other treatments had failed.
Both showed the drug was around 50% more effective at preventing relapses and patients had less disability at the end of the study than when they started.
Study principle investigator Professor Alastair Compston said; "Our research shows the transformative effect that alemtuzumab can have for people with MS. Patients who continue to show disease activity while on their initial therapy are especially difficult to treat.
"Now, we have shown that alemtuzumab works where first-line drugs have already failed. It not only reduces the chances of disability associated with MS but may even result in long-term clinical improvements."
Lead author of the paper Dr Alasdair Coles said; "Although other MS drugs have emerged over the last year – which is certainly good news for patients – none has shown superior effects on disability when compared to interferon except alemtuzumab. Additionally, no other treatment has led to improvements in disability."
---
Image: MS is an autoimmune disease in which the body's immune system mistakenly attacks nerve fibres in the brain and spinal cord.