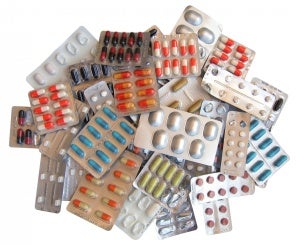 The costs and prices of pharmaceutical companies, including GlaxoSmithKline (GSK) and Novartis, are being investigated by China's top economic planning agency in a bid to improve the country's pricing structure for medicines.
Twenty-seven companies are being investigated by The National Development and Reform Commission for costs and 33 are being examined for pricing, reports Bloomberg.
Among those being probed are majors such as GSK, Merck & Co, Novartis and Baxter International.
According to a statement published on the commission's Evaluation Center of Drug Pricing this week, the investigation is being carried out so that medicine prices can be adjusted in a more timely fashion.
It is thought another reason for the probe may be due to the publishing of China's national essential drugs list in March, which added 195 more items on the list from 305 to 500.
An analyst, speaking to Bloomberg, said this type of scrutiny isn't that surprising.
"This isn't surprising as drug prices are often under scrutiny from the NDRC," Jason Siu, a health-care analyst with RHB OSK Securities Hong Kong, told Bloomberg.
"It makes sense for them to try to keep procurement costs low," he added.
Medicines on the essential drugs list are subsidised and bought by the provincial government.
Chinese authorities are also investigating British multi-national GSK in relation to suspected 'economic crimes'. However, it is believed the two different lines of inquiry are not related.
---
Image: Companies including majors such as GSK and Novartis are being examined for costs and prices. Photo courtesy of Alaa Hamed.