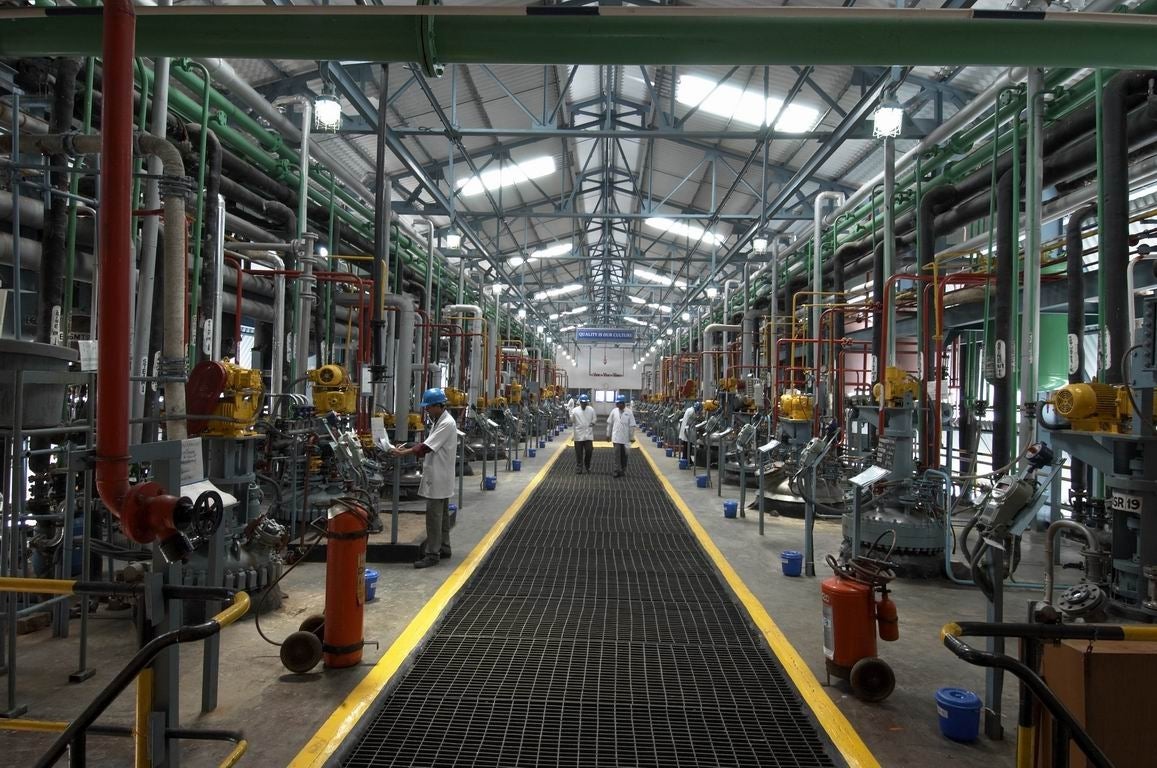 India's Dr Reddy's Laboratories has launched over-the-counter Lansoprazole delayed-release capsules in the US market.
The drug is designed to inhibit the stomach's production of gastric acids and is indicated to treat stomach ulcers, gastroesophageal reflux disease and heartburn.
Lansoprazole has been available over the counter in the US in a 15mg dose, marketed by Novartis as Prevacid 24HR since 2009.
The Prevacid 24HR capsule market had brand sales of approximately $115m for the 12 months ending March 2012, according to SymphonyIRI InfoScan Reviews.
Dr. Reddy's Lansoprazole capsule in 15mg strength is available in 14, 28 and 42 count pack size, Dr Reddy's said in a statement.
The launch of the over-the-counter drug follows an Abbreviated New Drug Application approval by the US Food and Drug Administration.
---
Image: Dr Reddy's Active Pharmaceutical Ingredients unit in Hyderabad, India. Photo courtesy of: Dr Reddy's.