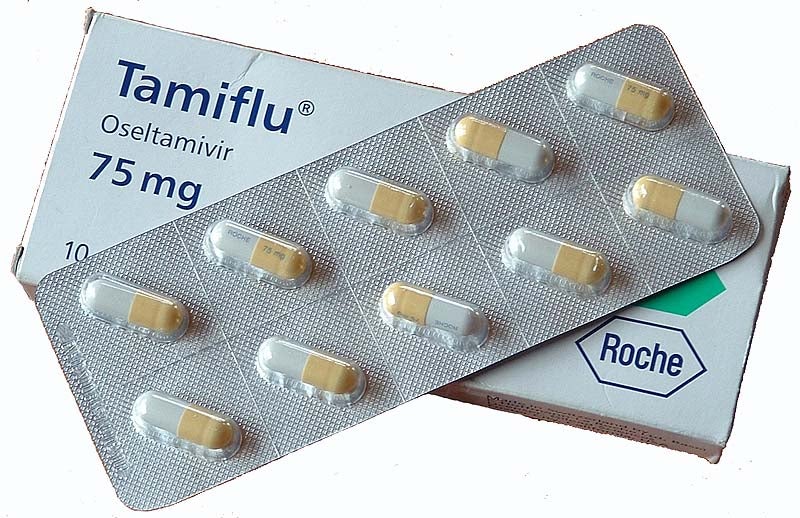 A strain of swine flu – now circulating as a seasonal influenza – may be growing resistance to the first-line treatment, Tamiflu (oseltamivir), scientists in Australia have warned.
Reporting in the Lancet Journal last week, the team said they have detected a number of patients not previously treated for swine flu, who are showing increased resistance to the drug, meaning the virus is able to pass from one human to another.
Resistance to the drug has been shown before – a Tamiflu-resistant seasonal influenza A strain (also H1N1) spread globally in 2008 – but a new study on ferrets suggests that strains might now be fit enough to spread widely in the community.
Tamiflu, developed by Roche, was the first orally active neuraminidase inhibitor, a class of antiviral drugs targeted at the influenza virus, to be commercially developed.
The other drug in the class is GlaxoSmithKline's Relenza (zanamivir), an inhaled powder.
Presenting the findings at the Annual Scientific Meeting of the Australasian Society for Infectious Diseases in Canberra on Monday, Dr Aeron Hurt, from the World Health Organization Collaborating Centre for Reference and Research on Influenza in Melbourne, said; "The greatest concern is that these resistant viruses could spread globally, similar to that seen in 2008 when the former seasonal H1N1 virus developed oseltamivir resistance and spread worldwide in less than 12 months."
But scientists in South Africa have dismissed predictions of a possible public health emergency, as Hurt's study, which analysed H1N1 pandemic 09 strains, found that the overall frequency of oseltamivir resistance was relatively low – about 2% of the isolates tested.
Dr Cheryl Cohen, head of Epidemiology at the Centre for Respiratory Diseases and Meningitis Resistance told allafrica.com that resistance is carefully monitored in South Africa and globally, resistance remains at very low levels.
Meanwhile, the UK's Health Protection Agency said it would be closely monitoring the situation.
---
Photo: Tamifluwas the first orally active neuraminidase inhibitor to be commercially developed. Image: Courtesy of Moriori.