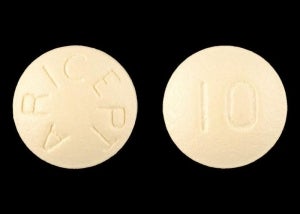 A drug has been found to slow the memory loss of patients with advanced Alzheimer's disease.
A study published in the New England Journal of Medicine showed that patients who stayed on dementia drug Aricept had a slower decline in their memory than patients who discontinued treatment.
Aricept is not usually prescribed once sufferers progress beyond moderate symptoms.
The drug was developed by Eisai and partner Pfizer, but its patent expired recently and much cheaper versions under the generic name donepezil are now available.
The clinical trial, lead by Professor Robert Howard from King's College London Institute of Psychiatry in the UK, involved 295 patients who had been treated with donepezil for at least three months and who had moderate or severe Alzheimer's disease.
The patients had a score of five to 13 on the Standardized Mini-Mental State Examination (SMMSE), on which scores range from 0 to 30, with higher scores indicating better cognitive function.
Those assigned to continue donepezil scored 1.9 more points than those assigned to discontinue the drug.
Patients assigned to receive memantine, as compared with those assigned to receive a placebo, had a score on the SMMSE that was an average of 1.2 points higher.
The efficacy of donepezil and of memantine did not differ significantly in the presence or absence of the other and there were no significant benefits of the combination of donepezil and memantine over donepezil alone.
Caption: The continued use of Aricept has been proven to help Alzheimer's sufferers.