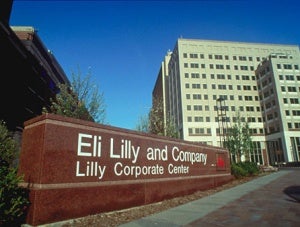 Eli Lilly has announced it plans to halt one of three Phase III drug trials for rheumatoid arthritis drug tabalumab due to insufficient efficacy.
In the FLEX-M study, tabalumab was being tested as a treatment for patients with moderate-to-severe rheumatoid arthritis who have had an inadequate response to methotrexate therapy.
The study is being halted after planned analysis highlighted the drugs lack of efficacy.
The American pharmaceutical company said there were no safety concerns during the trial and patients currently enrolled in other tabalumab RA studies will continue treatment.
Tabalumab is being evaluated in two other Phase III trials for rheumatoid arthritis as well as an open-label extension study and several other smaller studies.
Phase III studies for systemic lupus erythematosus are ongoing and enrolment to this study continues as Eli Lilly believe there is no evidence that the efficacy results from the FLEX-M study has any reflection on other ongoing trials.
Eli Lilly Autoimmune Product Development vice president Eiry Roberts, said; "The results of this study were unexpected given the data generated in earlier Phase II clinical studies of tabalumab.
"We remain committed to patients with rheumatoid arthritis and lupus and will move rapidly to evaluate the impact of these data on the overall tabalumab clinical development program. Beyond tabalumab, Lilly will continue to develop additional treatment options for patients with autoimmune diseases."
The FLEX-M Phase III trial is a multicenter, randomised, double-blind, placebo-controlled study to evaluate the efficacy and safety of tabalumab in patients with moderate-to-severe rheumatoid arthritis who had an inadequate response to methotrexate therapy.
The company said it expect that its decision to stop the FLEX-M study will result in a fourth-quarter charge in the range of $20m to $35m (pre-tax), or approximately $0.02 per share (after-tax), however, the company's previously issued financial guidance for 2012 remains unchanged.
---
Image: Eli Lilly's headquarters in Indianapolis, US. Photo: Courtesy of Eli Lilly.