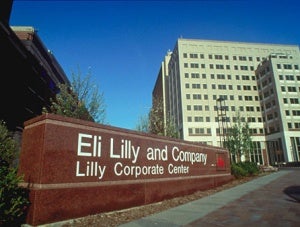 Eli Lilly has announced that its Phase III clinical trial of enzastaurin for the prevention of relapse in patients with diffuse large B-cell lymphoma (DLBCL) has failed, after results did not meet the trial's primary endpoint.
The study failed to show that enzastaurin had a statistically significant increase, compared to placebo, in disease-free survival of patients at high risk of relapse following rituximab-based chemotherapy.
Lilly Oncology product development and medical affairs managing director and vice president Dr Richard Gaynor said; "We are disappointed in the results that we're announcing today."
Lilly, which plans to present the data from the study at an upcoming scientific meeting, will halt development of enzastaurin.
The drug is expected to result in a second-quarter charge to research and development (R&D) expense of approximately $30m.
"However, our oncology pipeline is still one of the most robust across the industry containing more than 20 molecules, including two Phase III molecules in five different tumor type," Gaynor insisted.
Enzastaurin's Prelude study explored the molecule as a monotherapy in the prevention of relapse in patients with DLBCL.
It involved patients that had histologically confirmed DLBCL with an International Prognostic Index (IPI) score of three to five at diagnosis. The IPI is a simple, clinical tool that is used to predict survival outcomes for patients with DLBCL.
Patients were randomised in a 2:1 fashion to receive enzastaurin or placebo, and treatment continued until patients developed progression of disease, unacceptable adverse events, or completed three years of therapy.
No additional safety concerns were found.
---
Image: Eli Lilly Headquarters in Indianapolis, Indiana, United States. Photo: Courtesy of Guanaco152003.