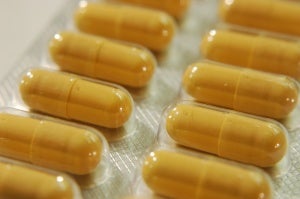 Respected psychiatrist and author Dr Stephen M Stahl has vigorously defended off-label drug prescribing for psychotic symptoms, saying it is necessary in 80% of psychiatric treatments.
Stahl, who is Adjunct Professor of Psychiatry at the University of California, San Diego, says he has spoken out about the controversial issue because of "lawsuits, scandalous publicity and 'eye-popping' fines" creating confusion.
The psychiatrist published his views in the widely respected CNS Brainstorms, a regular feature in the CNS Spectrums journal for which Stahl is editor-in-chief.
In it, he defends prescribing a US Food and Drug Administration (FDA)-approved medicine for a use not approved by the drug's official label, saying it is necessary in 80% of cases due to the complex and highly individual nature of psychiatry illnesses, where often there are no specific medicines available.
Stahl writes; "Having one standard for all, sellers and doctors alike, is a seductive idea for those outside the profession who would seek to regulate it without understanding it. But should a doctor who is prescribing a drug for a patient with highly specific needs really be held to exactly the same rules as the salesperson responsible for selling the drug? This is medically absurd in a field where each patient's needs are as individual as they are. Careful, educated, off-label prescription by an experienced professional is their only hope of controlling their illness."
He also warns medical professionals that they must uphold high standards, keep better records and be aware of the boundary between clinical practice and research.
He says; "Treating minds is always going to be more complex than treating ears or legs or hearts, and we need people to understand this."
He adds that the practice of off-label prescription needs to be protected and that enforcers must be educated as the industry turns to more individulised treatment for patients.
"It would be a tragedy if, as we enter this exciting new era, we are so out of step with the forces that seek to regulate us, and they understand us so little, that we have to fight that battle," Stahl concludes.
Stahl's article is expected to reignite the debate about off-label prescription, which is considered a contentious issue.
In recent years several pharmaceutical companies have been fined for encouraging their salespeople to promote drugs for off-label use to medical professionals.
---
Image: Stahl defends prescribing a U.S Food and Drug Administration (FD) approved medicine for use not approved by the drug's official label. Photo: Courtesy of Petre Birlea.