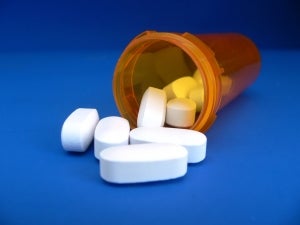 The European Commission has ended its investigation into an alleged violation of EU antitrust rules by pharmaceutical firms AstraZeneca and Nycomed.
The commission suspected the companies of individually or jointly delaying the market entry of medicines and carried out an inquiry into the matter between 2008 and 2009.
On 30 November 2010, the Commission launched unannounced inspections at the premises of AstraZeneca and Nycomed in several EU Member States.
The investigation into the possibility of "pay-for-delay" deals by the companies did not yield any evidence, Antoine Colombani, a spokesman for the European Commission's competition division told a news briefing.
"We consider no infringement could be established, simply because the evidence was not there," Colombani was quoted by Reuters as saying.
"We still have ongoing investigations in the pharmaceutical sector, and we still take issues of possible hindering or delaying generics onto the market very seriously," he said.
Caption: The EU Commission accused AstraZeneca and Nycomed of delaying generic drugs into the market. Credit: Lori Martin