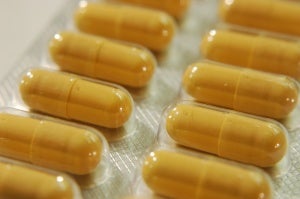 US pharmaceutical group AbbVie has sought a court injunction to stop the European Medicines Agency from releasing detailed data from clinical trials of its rheumatoid arthritis drug, Humira.
The injunction was taken in the European Union's general court, according to the Financial Times, and follows two freedom of information requests to the agency in 2012 to release raw data on the effects of the drug in individual patients in clinical trials.
The move shows further resistance from the pharmaceutical industry to calls for greater transparency of clinical trial data, in order to not conceal any possible harmful side effects. The British Medical Journal is heading a campaign for greater transparency, to reduce the amount of drugs that are approved and prescribed based on selective evidence that exaggerates benefits and downplays the risks of drugs.
Similar action has also been taken against the agency by Californian biotech company InterMune.
Speaking to the Financial Times, an AbbVie spokesperson said the company supports "transparency of clinical research and safety information for the benefit of patients and healthcare professionals but not the disclosure of commercially confidential information that does not meaningfully contribute to the scientific review or evaluation of our products."
Pharmaceutical companies often say that releasing some data undermines its competitive position. Rival companies can seek the same information, and indeed have done so, with Belgian drug company USB being one of the rival companies seeking information from AbbVie on its top-selling drug Humira.
Greater transparency could be exploited by generic companies hoping to produce generics of a patent drug cheaper and faster. The European Medicines Agency has addmitted most freedom of information requests it had received for clinical trial data came drug companies, industry consultants and lawyers, and not independent researchers.
The European Medicines Agency last year made a commitment to wider transparency, saying it will make public all data released to it by 2014 once it has decided to approve or reject them. Any decision in these two cases could greatly affect this commitment.
---
Caption: Last year the European Medicines Agency made a commitment to wider transparency, saying it will make public all data released to it by 2014 once it has decided to approve or reject them. Credit: Petre Birlea