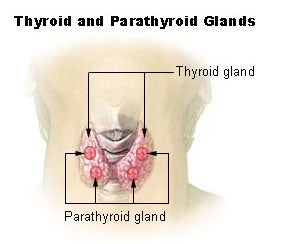 The US Food and Drug Administration has granted a priority review designation to cabozantinib, a potential treatment for metastatic thyroid cancer manufactured by Exelixis.
An action date for review has been set for 29 November.
The news follows the completion of a phase three pivotal trial of cabozantinib in June, which met its primary endpoint of improving progression-free survival (PFS).
Patients taking the drug achieved a median PFS of 11.2 months compared to four months in patients taking the placebo.
Overall response rate, a secondary endpoint, was 28% in the cabozantinib arm and 0% in the placebo arm.
Exelixis said cabozantinib has been shown to kill tumour cells, reduce metastases and inhibit the formation of new blood vessels necessary to support tumour growth.
The drug is also being investigated to treat non-small cell lung cancer and prostate cancer.
If approved, cabozantinib is set to meet a previosuly unmet medical need for thyroid cancer treatment.
---
Image: Patients with thyroid cancer achieved a median progression free survival rate of 11.2 months in a recent clinical trial.