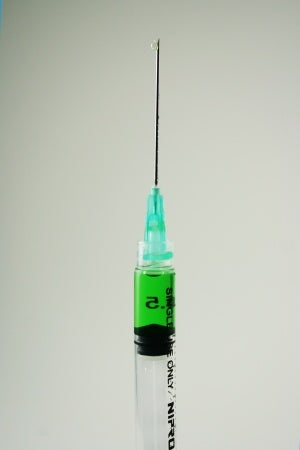 Eli Lilly's experimental lung cancer drug that previously suffered set backs has been shown to extended patient survival in a late-stage study.
The drug, necitumumab, increased survival among patients with advanced disease compared with those on chemotherapy alone, the study showed.
The study involved 1,093 patients with non-small cell lung cancer (NSCLC) whose disease had spread and who had the type of cancer known as squamous cell carcinoma, which can be found in 30% of patients with NSCLC.
Necitumumab is a fully human IgG1 monoclonal antibody that is designed to block the ligand binding site of the human epidermal growth factor receptor (EGFR).
Activation of EGFR has been correlated with malignant progression, induction of angiogenesis and inhibition of apoptosis or cell death.
NSCLC is much more common than other types of lung cancer, and accounts for 85% of all lung cancer cases.
Some of the side effects noted in the study included blood clots, which had previously put an end to an earlier late-stage trial of the injectable medicine.
If the drug is eventually cleared for sale it would provide a much needed boost to Eli Lilly, which is facing competition from generics for some of its older drugs.
"We are pleased with these data which represent a potential advance in treatment for patients with squamous non-small cell lung cancer, which is a difficult cancer to treat," said Richard Gaynor, MD, vice president, product development and medical affairs for Lilly Oncology.
"If approved, necitumumab could be the first biologic therapy indicated to treat patients with squamous lung cancer."
Necitumumab was developed as a potential successor to lung cancer drug Erbitux, which Lilly acquired in its $6.5bn purchase in 2008 of US biotechnology company ImClone.
Bristol-Myers Squibb Co, which had a stake in ImClone, had claimed shared rights to the drug but early this year the company pulled out of a collaboration with Eli Lilly and surrendered rights to the drug.
Eli Lilly will release more details of the study at a scientific meeting and submit the drug for regulatory approval.
---
Caption: NSCLC is much more common than other types of lung cancer, and accounts for 85% of all lung cancer cases. Photo courtesy of Rodrigo Valladares.