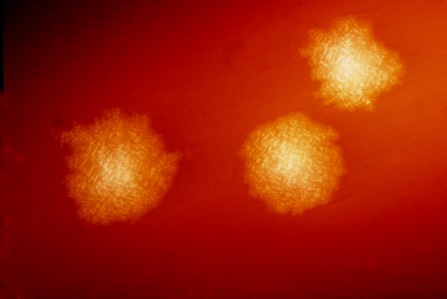 UK scientists have identified a cocktail of good bacteria that can be used to eradicate superbug Clostridium difficile and prevent an over-use of antibiotics.
The bacterium lives naturally in the gut of some people where rival bacteria suppress its numbers.
But if a person is treated with an antibiotic, the bodies' natural bacteria can be destroyed and the gut can become overrun by C. difficile.
Scientists from the Sanger Institute, near Cambridge, found that a combination of six naturally occurring bacteria successfully cleared the infection in mice.
This work, researchers say, may have significant implications for future control and treatment approaches.
Study first author Dr Trevor Lawley said; "We treated mice infected with this persistent form of C. diff with a range of antibiotics but they consistently relapsed to a high level of shedding or contagiousness."
The scientists then attempted to conduct faecal transplants on infected mice using homogenised faeces from a healthy mouse
"This quickly and effectively supressed the disease and supershedding state with no reoccurrence in the vast majority of cases," added Lawley.
Senior author Professor Gordon Dougan said; "Our results open the way to reduce the over-use of antibiotic treatment and harness the potential of naturally occurring microbial communities to treat C. difficile infection and transmission, and potentially other diseases associated with microbial imbalances."
---
Image: Clostridium difficile colonies on a blood agar plate. Photo: Courtesy of CDC/Dr Holdeman.