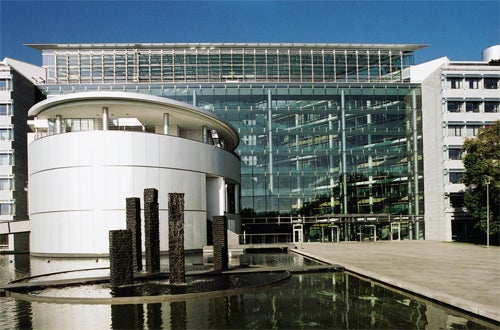 International law firm Parker Waichman is notifying the public about the potential safety risks associated with Boehringer Ingelheim's blood thinner Pradaxa.
In a statement published on Wednesday, the firm states that a report by the US Food and Drug Administration fails to mention that if a patient suffers haemorrhaging while taking Pradaxa (dabigatran), there is no antidote to stop the bleeding.
According to the FDA's Drug Safety Communication, bleeding rates associated with new use of Pradaxa do not appear to be higher than bleeding rates associated with blood thinner warfarin, a decades old treatment.
"A report in the New York Times, however, points out the fact that this report did not mention the lack of an antidote, which is a primary issue with the drug," Parker Waichman said.
"If a person is taking Coumadin and begins to bleed, they can receive a vitamin K injection that will stop the bleeding," added lawyer Dan Burke in a public information film.
"Pradaxa has no such antidote and you may not be able to stop the bleeding associated with Pradaxa, except for drastic measures such as dialysis."
Meanwhile, Boehringer has been forced to recall a single manufacturing lot of the anticlotting drug because the bottle may be defective. The German drugmaker said it is recalling one production lot of 75-milligram Pradaxa capsules with an expiration date of January 2015.
Pradaxa is approved to reduce the risk of stroke and systemic embolism in patients with atrial fibrillation (AF), a type of irregular heartbeat.
Today Boehringer published new data from its RELY-ABLE study which the company says provides additional support to its RE-LY trial conducted in 2010.
The results show that 0.13% of patients who took a 150mg dose of Pradaxa twice daily suffered a haemorrhagic stroke during one year, while 3.4% of patients who took the same dose over one year witnessed a major bleeding incident.
Boehringer says the combined data from RE-LY and RELY-ABLE constitutes the longest evaluation of the benefits and safety of any novel oral anticoagulant for stroke prevention in AF to date.
The drug has been on the market for two years, but more than 100 law suits have been filed in federal courts over alleged bleeding risks associated with it.
---
Image: Boehringer Ingelheim Center (BIC), the Corporate Headquarters Building. Photo: Courtesy of Boehringer.