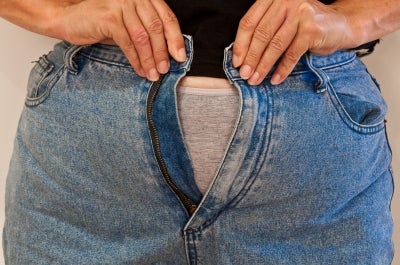 Biopharmaceutical company Vivus has announced that its obesity drug Qsymia has been approved by the US Food and Drug Administration.
The drug is designed to treat adult patients with an initial body mass index of 30 or greater (obese) or 27 or greater (overweight) who have at least one weight-related condition such as diabetes, in conjunction with a reduced-calorie diet and increased physical activity.
The approval follows a decision by the agency's Endocrinologic and Metabolic Drugs Advisory Committee of the February to vote in favour of the treatment.
The committee voted 20-2 that the benefits of the drug outweigh the risks.
The safety and efficacy of Qsymia were evaluated in two multicentre, phase 3 trials that included severely obese patients, and overweight or obese patients with at least two weight-related conditions.
Obese patients in the EQUIP study lost 10.9% of their body weight when taking Qsymia, while overweight patients in the CONQUER study lost 9.8% of their body weight.
The most common adverse reactions for patients treated with Qsymia included tingling sensation of hands and feet, dizziness, altered taste, insomnia, constipation and dry mouth.
Vivus president Peter Tam said, "Qsymia is the first FDA-approved once daily combination treatment for patients struggling with obesity."
"We are pleased with FDA's decision because patients and physicians now have another treatment option available to them. It is expected that Qsymia will be available in the fourth quarter of 2012."
---
Image: The recommended daily dose of Qsymia contains 7.5mg of phentermine and 46mg of topiramate extended-release and is also available at a higher dose for select patients. Credit: FreeDigitalPhotos.net