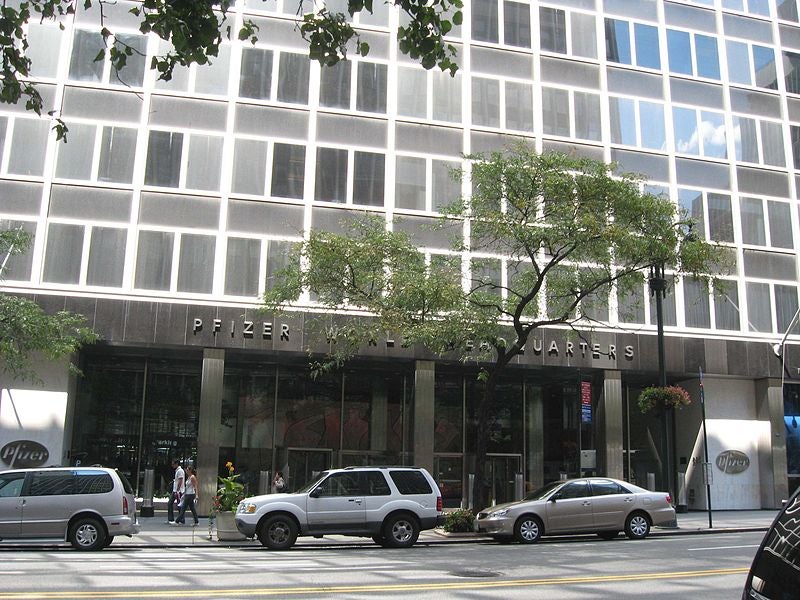 The US Food and Drug Administration has extended its review of Pfizer's experimental rheumatoid arthritis (RA) medication tofacitinib by three months, delaying its approval past the FDA's deadline of 21 August.
Pfizer has high hopes for tofacitinib, considered to be one of the most promising drugs in the company's pipeline. If approved, the drug could compete with Abbott Laboratories' RA injectable Humira.
Tofacitinib is the first in a new class of Janus kinase inhibitor drugs that works by blocking signals that activate immune and inflammatory responses in the body.
Pfizer originally confirmed that approval of the drug could be delayed by three months in June, stating that US regulators wished to conduct a routine analysis of clinical trial data. The FDA now considers the additional analysis a major amendment to Pfizer's application, and has set a new review deadline of 21 November 2012.
Pfizer remains untroubled by the FDA's response and has confirmed that it still believes the trial results back up the drug's efficacy, with the company pledging to continue working with the FDA and other regulators to bring the drug to market.
The company's bid for approval has received support from an advisory panel that recommended the FDA approve the drug in May 2012, albeit with the caveat that the drug should only be considered after patients had tried other treatments. The panel also raised safety concerns including possible infections associated with the drug's use, such as pneumonia.
Although Abbott's RA medication Humira reaps around $8bn per year in sales, Wall Street analysts have predicted tofacinitib to be capable of realising up to $3bn annually if approved, results that would come as welcome news to a company still recovering from the patent expiry of its blockbuster cholesterol drug Lipitor.
---
Image: Pfizer corporate headquarters, located in New York, US. Photo courtesy of Pfizer.