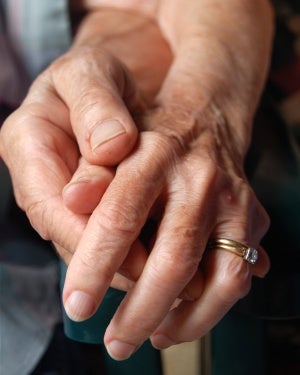 TransTech Pharma announced today that the US Food and Drug Administration has granted fast track status to its new small-molecule chemical compound, TTP488, for the treatment of Alzheimer's.
In a recent 18-month double-blind clinical study, TTP488 was shown to slow cognitive decline in patients with mild-to-moderate Alzheimer's disease.
The fast track programme is designed to facilitate development and speed up the review of qualifying new drugs, offering them faster FDA approval and the likelihood that they will receive priority during the review process.
The programme is designed for products such as TTP488 that are intended for the treatment of serious or life-threatening conditions, and demonstrate the potential to address unmet medical needs.
TransTech Pharma's TTP488 compound prevents the interaction of amyloid beta, a material found in the cells of Alzheimer's patients, and is a member of the immunoglobulin supergene family of molecules known as the receptor for advanced glycation endproducts (RAGE).
TTP488 is the first drug related to RAGE, which is a relatively new biological target in Alzheimer's disease research.
TransTech Pharma, a privately held clinical-stage pharmaceutical company, discovered, developed and owns the rights to the TTP488 drug candidate.
TransTech Pharma chairman and CEO Dr Adnan Mjalli said; "We are very pleased to see that TTP488 has received Fast Track designation.
"This development reflects a recognition that TT488 has the potential to address huge unmet medical needs for the treatment of millions of patients suffering from Alzheimer's disease, a devastating and life-threatening disease with profound consequences for our aging population."
Alzheimer's is a growing form of dementia that is estimated to affect 5m individuals in the United States alone, and represents the country's sixth leading cause of death.
Worldwide, there are currently more than 35m people with dementia and the number is predicted to increase to over 115m by 2050.
---
Image: At present there are currently more than 35m people with dementia, and the number is predicted to increase to over 115m by 2050. Photo: Courtesy of Julia Freeman-Woolpert.