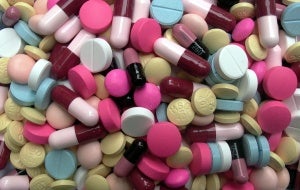 In 2012 the US Food and Drug Administration approved the highest number of drugs in 15 years, including 11 new cancer drugs.
The FDA approved 39 novel medicines last year, up nine from the year before. For a decade drug approvals have averaged at 23 a year.
A high profile failure by the FDA in 2003 resulted in Merck's painkiller Vioxx being withdrawn from the market, prompting tighter safety standards.
Pharmaceutical companies are now expected to focus more on specialty drugs that are more likely to be approved because they specifically target patients they are more likely to work on.
Also, since 2004 companies have been asked to include more safety studies as part of their development strategies.
Among the new drugs approved by the FDA last year is the first new prescription weight-loss pill in 13 years, Qsymia; Johnson & Johnson's Sirturo, aimed at patients with tuberculosis who are resistant to multiple drug therapies; and Ariad Pharmaceuticals' Iclusig and Pfizer's Bosulif, both aimed at treating forms of leukemia.
Matt Bennett, a spokesman in Washington for the Pharmaceutical Research and Manufacturers of America (PhRMA), told Bloomberg; "The strong number of approvals demonstrates the continuing innovation by biopharmaceutical research companies and commitment to help improve patients' lives."
New schemes that have speeded up approvals include the 'breakthrough' request, which became law in July, enabling drug companies to have their drugs labeled a 'breakthrough therapy', which then affords them advice and guidance from FDA staff to ensure development is on the right track.
Other changes to procedures include allowing the FDA to have 60 more days to review drugs to ensure safety standards.
---
Image: Last year the FDA approved 39 drugs, up nine from the previous year. Photo: Courtesy of Adam Ciesielski.