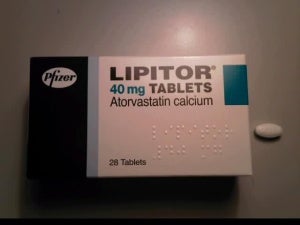 The US Food and Drug Administration (FDA) will urge major pharmaceutical companies, including Pfizer and AstraZeneca, to add diabetes-risk language to the 'warnings and precautions' section of labels on statin drugs.
The announcement comes after it was found that patients taking cholesterol-fighting statins face a small increase in the risk of higher blood-sugar levels and of being diagnosed with diabetes.
Statin labels will now warn healthcare professionals and patients of the risk that statins could increase blood sugar levels.
Certain cognitive effects have also been reported with statin use, so labels will now include information about some patients experiencing memory loss and confusion.
Major cholesterol-lowering drugs to face these changes include Pfizer's Lipitor (atorvastatin), Novartis' Lescol (fluvastatin) and AstraZenca's Crestor (rosuvastatin).
Director for the Division of Metabolism and Endocrinology Products at the FDA's Center for Drug Evaluation and Research Mary Parks said: "We want healthcare professionals and patients to have the most current information on the risks of statins, but also to assure them that these medications continue to provide an important health benefit of lowering cholesterol."
Caption: Pfizer's Lipitor will be affected by label changes. Credit: Panthro