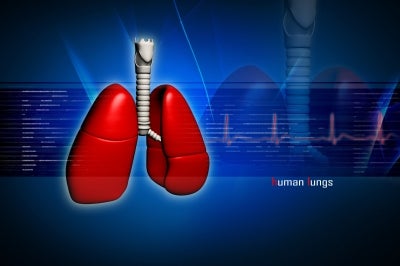 Two non-profit health organisations will collaborate to develop new treatments for tuberculosis.
The Foundation for Innovative New Diagnostics (FIND) and the Global Alliance for TB said they will work together to discover and produce better, faster-acting drugs to fight against the disease, especially in the world's vulnerable countries where some forms of TB are becoming resistant to certain treatments.
TB Alliance president and CEO Dr Mel Spigelman said; "There is an urgent need to understand the drug resistance profiles of TB patients around the world and have ready the necessary new tools to combat those different presentations of the disease."
"By coordinating drug and diagnostic development efforts, we can optimise TB diagnosis and treatment for the millions in need and get patients on the proper course of treatment as quickly as possible. This need is particularly critical with a new generation of improved TB treatments on the horizon," added Spigelman.
The partners will seek to introduce new drug regimens by developing tests that can detect resistance to crucial TB drug components.
Currently, drug-resistant TB in developing countries is often discovered by determining a patient's reaction to first-line treatment, which means that by the time they are identified as having drug-resistant TB, patients have become even more resistant.
FIND CEO Philippe Jacon said; "Oftentimes, the testing for drug resistance takes days or even weeks, and doctors are left to guess at the proper course of treatment to prescribe. Our work with TB Alliance will help refine this approach, making TB treatment more efficient, effective, and responsive."
The collaboration will initially focus on fluoroquinolone and pyrazinamide resistance, two drugs used in current treatments which are also critical in new treatment regimens under development.
Tuberculosis is the world's second deadliest infectious disease after HIV/AIDS, killing almost 1.4 million people each year, according to figures released by the World Health Organisation this week.
---
Image: There is an urgent need for new treatments for TB, a deadly lung disease. Photo: Courtesy of FreeDigitalPhotos.net.