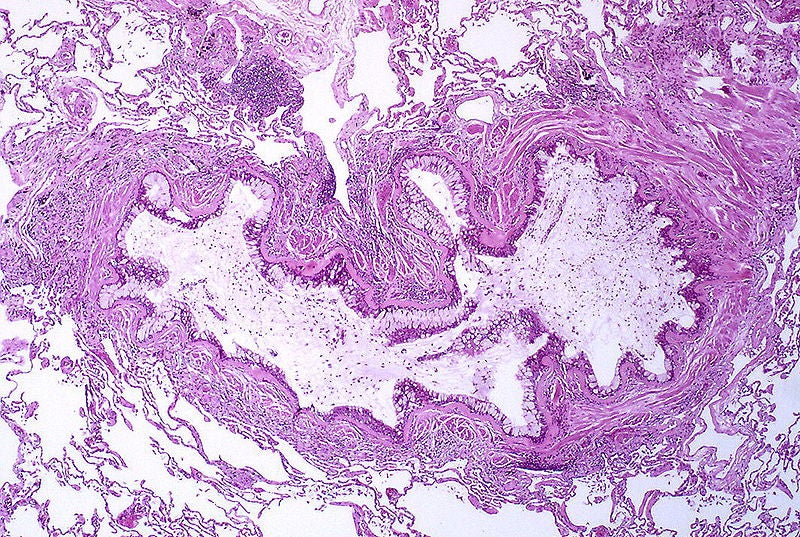 GlaxoSmithKline (GSK) and Theravance have received marketing authorisation from the European Commission (EC) for their jointly developed asthma and chronic obstructive pulmonary disease (COPD) treatment, 'Relvar Ellipta'.
Relvar is a combination of the inhaled corticosteroid (ICS) 'fluticasone furoate (FF)' and the long-acting beta2-agonist (LABA) vilanterol 'VI ' (FF/VI); it is now licensed across 31 European countries.
FF/VI is indicated for regular treatment of asthma in adults and adolescents aged at least 12 years who require a combination medicinal product (long-acting beta2-agonist and inhaled corticosteroid) because their symptoms are not adequately managed with inhaled corticosteroids and 'as-needed' inhaled short-acting beta2-agonists.
Two strengths of FF/VI have been approved for asthma, 92/22mcg and 184/22mcg, which are given once daily.
The drug is also recommended for treatment of symptoms in adults with COPD with a forced expiratory volume in one second lower than 70% predicted normal with a history of exacerbation, despite regular bronchodilator therapy, and the approved dosage for COPD is 92/22mcg once daily.
The company said that both strengths will be delivered once-daily using Ellipta, a new dry powder inhaler (DPI).
"Two strengths of FF/VI have been approved for asthma, 92/22mcg and 184/22mcg, which are given once daily."
GSK Global Respiratory Franchise SVP and head Darrell Baker said: "We are delighted that Relvar Ellipta is now licensed, which means that healthcare professionals across Europe will have the option to prescribe an ICS/LABA that offers 24-hour efficacy from a once-daily dose, delivered in our new Ellipta inhaler."
Under a collaboration agreement between both the companies signed in 2002, Theravance will now make a milestone payment to GSK of $15m and a further $15m will be paid following the launch of Relvar Ellipta in Europe.
As part of its assessment, the European Medicines Agency (EMA) reviewed results of ten clinical studies in 7,783 patients with COPD and 16 studies in 9,326 patients with asthma.
GSK launched FF/VI 100/25mcg under the trade name BREO ELLIPTA following US Food and Drug Administration approval for use in patients with COPD in May.
However, Breo Ellipta is not indicated for the relief of acute bronchospasm or the treatment of asthma in the US.
---
Image: Obstruction of the lumen of the bronchiole by mucoid exudate, goblet cell metaplasia, epithelial basement membrane thickening and severe inflammation of bronchiole. Photo: courtesy of Yale Rosen.