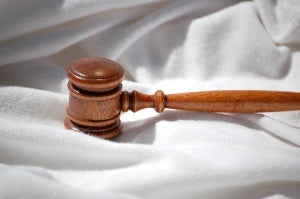 GSK has said it is prepared to go to court with families in the UK over its Avandia diabetes drug and will not settle compensation claims privately, despite agreeing to pay billions to settle claims in the US.
After evidence was found that Avandia could cause heart failure and heart attacks its license was pulled in Europe in September 2010.
Manufacturer GlaxoSmithKline has admitted concealing data about the damaging side-effects of the drug.
However, despite this admission GSK has informed solicitors that it will contest all cases against it, except one, where it has indicated a willingness to spend £600,000 on its defence.
This is expected to be a fraction of what the claim is worth.
A scientist with the Food and Drug Administration estimated that Avandia could have been responsible for 100,000 heart attacks in the US.
Due to the history of drug litigation in the UK it is thought families may struggle to get compensation, which is why GSK has decided to battle through the courts in the UK but not in the US.
Legal aid for medical negligence cases is also about to cease in the UK, which may make the legal process unaffordable for many claimants.
A spokesman for GSK told The Guardian; "We have every sympathy for people with complications associated with diabetes and those who care for them, but unfortunately we are unable to comment on individual legal cases.
"We continue to believe that the company acted appropriately and responsibly in its management of Avandia."
A study in 2007 by US scientist Steve Nissen, who examined 42 clinical trials that included 28,000 patients, found that the drug could cause heart attacks.
Later trials also found that people on Avandia were 25% more likely to have a heart failure and 14% more likely to die than patients on an alternative diabetes drug.
Avandia was first used on the NHS in July 2007 and was prescribed to people suffering with type 2 diabetes whose glucose levels were no longer being properly controlled by standard diabetes drugs.
The drug was designed to lessen the body's resistance to insulin.
At the time of Avandia's withdrawal by the European Medicines Agency, about 90,000 people in the UK were taking the drug.
---
Image: GSK has said it won't settle out of court with UK complainants despite doing so in the US. Photo: Courtesy of Marcelo Gerpe.