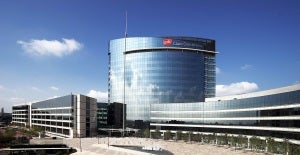 GlaxoSmithKline has announced that it will file for approval of its investigational drug albiglutide for the treatment of type 2 diabetes in 2013, after it achieved successful results in a Phase III clinical trial.
The 52-week Harmony 8 study compared the glucagon-like peptide-1 (GLP-1) receptor agonist albiglutide with Merck's inhibitor sitagliptin, whose marketing name is Januvia, in 507 patients with type 2 diabetes and renal impairment.
At the 26-week primary endpoint, albiglutide showed significant reductions in HbA1c, from baseline (8.08% for albiglutide and 8.22% for sitagliptin).
Weight loss was significantly greater in the albiglutide group, with patients losing 0.79kg. Patients in the sitagliptin group lost 0.19kg.
During the full 52-week treatment period, 10% of participants taking albiglutide and 6.5% of participants taking sitagliptin suffered from diarrhoea.
With this data now available, GSK anticipates that it will complete the chemistry and manufacturing package in the next few months. The firm will then commence global regulatory submissions for the drug which is not approved as a treatment for diabetes anywhere in the world.
Analysis on albiglutide has been completed by a clinical endpoints committee, which has ruled excess cardiovascular risk according to a threshold pre-specified by the FDA.
---
Image: GSK will complete a manufacturing package for albiglutide in the next few months. Credit: GSK