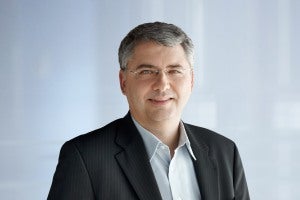 US genetic sequencing company Ilumina has rejected Roche's increased takeover offer, stating that it "dramatically undervalues" the company.
Roche increased its offer price for all outstanding publically-held shares in the company to $51 per share, or about $67m last week, after Ilumina rejected its initial offer of $44.50 per share.
In a letter to Roche chairman Franz Humer, Illumina President and CEO Jay Flatley said, "Our Board of Directors, together with our financial and legal advisors, met on March 31 and again on April 2 to review and consider the revised offer and unanimously determined that it dramatically undervalues Illumina and does not adequately reflect Illumina's singular position in an industry poised for extraordinary growth.
"Our Board remains of the opinion that Roche has made an opportunistic offer, fully aware that even the revised offer does not reflect the intrinsic strength or future prospects of Illumina," Flatley said.
In a statement released today, Roche expressed its disappointment over the rejection.
Roche Group CEO Severin Schwan said, "Roche's increased offer is highly attractive. By not engaging with Roche, Illumina reinforces the notion that its Board and management are determined to preserve their positions rather than maximise shareholder value.
"We expect that Illumina shareholders will see the substantial value in our increased offer, conclude that there is absolutely no justification for Illumina's current directors' refusal to begin discussions with Roche and vote their shares for the Roche director nominees."
Caption: Roche Group CEO Dr Severin Schwan has expressed his company's disappointment over the takeover rejection. Credit: Roche