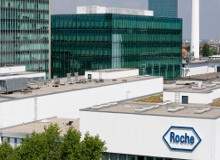 Pfizer agreed to pay around $400m charge for an agreement in principle to resolve a securities class action pending against the company over off-label promotion actions.
The decision was disclosed as the company released its fourth-quarter results.
The agreement is subject to New York federal court approval and has been revealed ahead of a jury trial set for 10 February, reported Reuters.
US-based Eli Lilly and Company completed the acquisition of Novartis Animal Health for $5.4bn.
The deal was first announced at the end of April 2014 and received approval under the Hart-Scott-Rodino Antitrust Improvements Act.
Virbac will acquire certain animal health assets in the US relating to the Sentinel canine parasiticide franchise, as part of the approval.
Médecins Sans Frontières (MSF) urged GlaxoSmithKline (GSK) and Pfizer to reduce the price of the pneumococcal vaccine to $5 per child in developing countries.
The humanitarian-aid non-governmental organisation has released the second edition of its vaccine pricing report, 'The Right Shot: Bringing Down Barriers to Affordable and Adapted Vaccines', which noted that the price to vaccinate a child is now 68 times more expensive than it was in 2001, in the poorest countries.
Most of the developing nations are not in a position to afford new high-priced vaccines such as those for pneumococcal disease, which claims around one million children each year.
Shire " height="150″ src="https://www.pharmaceutical-technology.com/wp-content/uploads/image-digitalinsightresearch/Archive/Main/Shiretxt.jpg" style="padding: 10px" title="Shire" width="200″ />
Irish drugmaker Shire signed a merger agreement to acquire US-based NPS Pharmaceuticals for $5.2bn.
As part of the deal, Shire will acquire NPS Pharma's outstanding shares for $46 per share in cash. The transaction was approved by the board of directors of both firms.
Shire CEO Flemming Ornskov said: "With our global strength and expertise in both rare diseases and GI, Shire is uniquely positioned to drive the continued success of Gattex / Revestive, and, if approved, commercialise NPS Pharma's pipeline compound Natpara / Natpar."
Scientists from US-based Johns Hopkins Kimmel Cancer Centre developed a statistical model, which measures the proportion of cancer incidence across many tissue types caused by random mutations.
Random mutations occur when stem cells divide.
Johns Hopkins University School of Medicine professor Bert Vogelstein said: "All cancers are caused by a combination of bad luck, the environment and heredity, and we've created a model that may help quantify how much of these three factors contribute to cancer development."
US-based Neuropore Therapies signed an agreement with Belgian biopharmaceutical firm UCB to develop and commercialise therapeutic products to slow progression of Parkinson's disease (PD) and related disorders.
The deal includes the development of Neuropore's small molecule, NPT200-11, which targets pathogenic alpha-synuclein.
NPT200-11 is said to block pathological protein misfolding, aggregation and deposition that contribute to synaptic dysfunction and cell death in PD and related disorders.
Pharmaceutical firm Depomed signed an agreement with Janssen Pharmaceuticals to acquire its US rights to the Nucynta franchise for $1.5bn.
Under the deal, Depomed will assume the US license and related royalty obligations for Nucynta to Grunenthal, the originator of tapentadol.
Depomed president Jim Schoeneck said: "We believe that Nucynta is an ideal strategic fit for Depomed, a rare opportunity to add a proprietary, differentiated drug with a lengthy period of exclusivity that fits precisely into our therapeutic focus."
Roche " height="133″ src="https://www.pharmaceutical-technology.com/wp-content/uploads/image-digitalinsightresearch/Archive/Main/Rochetxt.jpg" style="padding: 10px" title="Roche" width="200″ />
Swiss drugmaker Roche announced it would invest $1.3bn to acquire a 56.3% stake in US-based Foundation Medicine (FMI), in a bid to expand treatment options for cancer patients.
Roche will tender 15.6 million shares at $50 per share, with an aggregate value of $780m, and will also invest $250m in the company by acquiring five million newly issued shares at $50 per share.
The deal will enhance FMI's position in molecular information and genomic analysis, which helps Roche to optimise the identification and development of new treatment options for cancer patients.