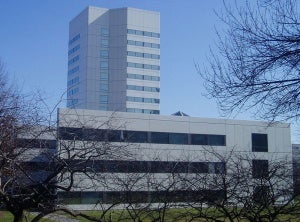 Johnson & Johnson has been ordered to pay damages to a local distributor by a Chinese court under the country's anti-monopoly law.
The Shanghai court ruling issued yesterday said J&J was guilty of "vertical monopoly" for setting minimum prices for surgical sutures, reports The Washington Post.
This caused the Chinese distributor to lose potential sales, the court said, and awarded 530,000 yuan ($85,000) for lost profits.
In the lawsuit, J&J was accused of setting improper sale prices in a bid to maintain its image as a premium brand, the court said. The company has since stopped imposing this condition on distributors.
The ruling comes amid a crackdown on the practices of global companies operating in China, which has involved allegations of bribery, price-fixing and other forms of misconduct.
China is thought to be especially vigilant of rising prices as communist leaders have come under pressure to stem the surge in living costs in the country.
Last month international companies Nestle SA and FrieslandCampina both announced price cuts after authorities launched an investigation of possible price-fixing by foreign milk suppliers.
British pharmaceutical giant GlaxoSmithKline has also been under fire by Chinese authorities after they detained four of the company's employees on charges of bribing doctors.
This latest case involving J&J is, according to Chinese press, the first time the court has ruled against a Fortune 500 company in an anti-monopoly case.
---
Image: Johnson & Johnson's headquarters in New Jersey, US. Photo courtesy of Ekem.