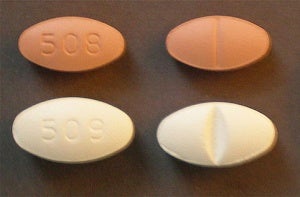 EU antitrust regulators have fined Denmark's Lundbeck and eight pharmaceutical companies a total of €146m for delaying a cheaper antidepressant from coming to the market.
The fines are the first the EU has ever sanctioned against such activity.
Lundbeck was fined €93.8m after being accused of paying other companies to delay delivering a generic version of its anti-depressant drug citalopram to the market.
Germany's Merck KGaA was fined €21.4m, while Merck and its former subsidiary Generics UK were jointly fined €7.77m. Ranbaxy, India's number one pharmaceutical company, was fined €10.3m.
The fines follow a 2009 report by the European Commission on the pharmaceutical industry, which said that so-called 'pay-for-delay' deals – where a brand drugmaker pays a generic company to delay its cheaper drug from coming into the market – results in consumers paying up to 20% more for medicines.
"Lundbeck was fined €93.8m after being accused of paying other companies to delay delivering a generic version of its anti-depressant drug."
The punishments also come just days after the US Supreme Court ruled that US regulators could challenge deals between brand drugmakers and generics, but couldn't deal with them on the assumption that all deals were illegal and instead must be considered in court.
"Agreements of this type directly harm patients and national health systems, which are already under tight budgetary constraints," EU Competition Commissioner Joaquin Almunia is reported by Reuters as saying on Wednesday.
"The Commission will not tolerate such anticompetitive practices."
A professor at New Jersey-based Rutgers Law School, speaking to Reuters, said this latest ruling could be a game changer for the industry.
"This week could be the most important week in the history of this concerning activity: a game-changing US Supreme Court decision allowing these suits to proceed and the first fines issued in the EU against this activity," he said.
On Wednesday a report was published in the Journal of Competition Law and Economics, in which an academic from the University of Anglia concluded that moves to investigate and ban pay-to-delay deals are justified.
The report concluded that on average, the percentage increase in prices is four to 4.5 times higher when entry-limiting deals are made and a generic is not available in the market, compared to when the generic is available but the branded and generic firms jointly set their profit-maximising price.
Other companies fined by the Commission include Arrow, Resolution Chemicals, Xellia Pharmaceuticals, Alpharma and A.L. Industrier.
Ranbaxy and Lundbeck said they plan to appeal against the fines to the EU General Court in Luxembourg, Europe's second-highest.
---
Caption: Citalopram Hydrobromide Tablets of 20 mg (coral, marked 508) and 40 mg (white, marked 509). Credit courtesy of Elbreapoly.