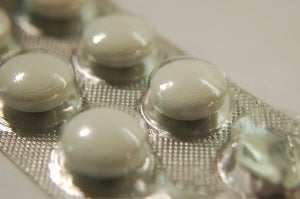 UK-based Oxford Biotherapeutics and Italy's Menarini Group are joining forces to develop a new portfolio of antibody-based drugs in the field of cancer.
The agreement covers five of Oxford Biotherapeutics's antibody and antibody drug conjugate programs, each addressing a different cancer variation via a different novel oncology target.
Oxford Biotherapeutics CEO Christian Rohlff said; "This creative alliance is transformational for us as it allows OBT to participate in the clinical development and future commercialisation of our programs while at the same time it bolsters Menarini's pipeline with a portfolio of the next generation of cancer drugs."
The deal will combine Oxford Biotherapeutics's discovery expertise and Menarini's clinical knowledge.
Mernari plan to manage the clinical development and manufacturing of each programme, while Oxford Biotherapeutics will provides the proprietary cancer target, antibody and arming technologies.
Oxford Biotherapeutics has a dedicated development operation in Switzerland which will also perform a central role in supporting the new collaboration.
Menarini board member, Alberto Giovanni Aleotti, said; "We are eager to start our collaboration with OBT, an oncology company with a proven track record of generating innovative antibody-based cancer drug candidates that are designed to address high unmet medical needs.
"I am very pleased that this novel strategic alliance, which foresees the development and manufacture of up to five cancer treatment programs and a total investment of €800m, will enable us to further demonstrate our deep and long standing commitment to the fight against cancer, which has always been crucial to Menarini's overall corporate mission."
Oxford Biotherapeutics also has partnership deals with Seattle Genetics, BMS (Medarex), Amgen, Alere (formerly Biosite) and BioWa, and development alliances with GlaxoSmithKline and Sanofi.
---
Image: Oxford Biotherapeutics and the Menarini Group hope to develop five new antibody drugs for cancer. Photo: Courtesy of Petre Birlea.