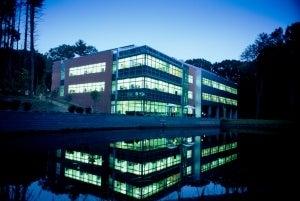 Hepatitis C drugs developed by rival companies Merck and Vertex Pharmaceuticals are effective in patients with HIV, new studies show.
US-based Vertex said 74% of patients who were treated with Incivek in combination with standard regimen of interferon and ribavirin were free of hepatitis 12 weeks after ending treatment compared with 45% of patients who were treated with pegylated-interferon and ribavirin alone.
The study enrolled 62 people aged 18 an older who were either not currently being treated with antiretroviral therapy for HIV or were taking an Atripla or Reyataz-based regimen for the virus.
Vertex senior vice president and chief medical officer Robert Kauffman said, "Hepatitis C generally progresses faster, leads to more long-term liver complications and has been harder to cure among people who also have HIV.
"These new Incivek data are important as we work toward our goal of helping cure more people with hepatitis C. We're actively enrolling co-infected patients in a Phase 3 study and expect that data from this study will be included in a submission for a supplemental approval of Incivek," Kauffman added.
The most common side effects of Incivek were fatigue, itching, headache, nausea and rash, the study showed.
Merck's Phase IIb clinical study of Victrelis (boceprevir) showed that 63.9% of patients treated with the drug and a standard hepatitis C therapy had undetectable HCV 48 weeks after treatment, compared with 29.4% of patients treated with interferon and ribavirin alone, reports Reuters.
Image: Merck's study of Victrelis showed that 63.9% of patients treated with the drug and a standard hepatitis C therapy had undetectable HCV 48 weeks after treatment. Credit: Merck