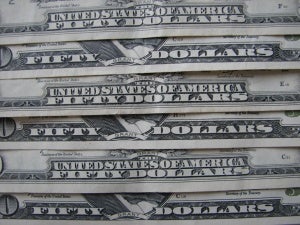 The US healthcare system is incurring avoidable costs of more $200bn due to medicines not being used responsibly by patients and healthcare professionals, according to a new study released by the IMS Institute for Healthcare Informatics.
The figure represents 8% of the country's total annual healthcare expenditure and results in millions of avoidable hospital admissions, outpatient treatments, pharmaceutical prescriptions and emergency room visits for patients.
The report is entitled 'Avoidable Costs in US Healthcare: The $200 Billion Opportunity from Using Medicines More Responsibly' and was released today (19 July).
It looks at six areas that contribute to unnecessary cost, which are medication non-adherence, delayed evidence-based treatment practice, misuse of antibiotics, medication errors, suboptimal use of generics and mismanaged polypharmacy in older adults.
It estimates that together these result in ten million hospital admissions, 78 million outpatient treatments, 246 million prescriptions and four million emergency room visits annually.
Other key contributors to unnecessary cost highlighted in the report include patients not following their doctors medication guidelines, which led to $105bn in annual avoidable healthcare costs.
Delays in applying evidence-based treatment to patients has lead to $40bn in annual unnecessary costs.
Most notably, the misuse of antibiotics results in antimicrobial resistance and an estimated $34bn each year in avoidable inpatient care costs.
"These avoidable costs could pay for the healthcare of more than 24 million currently uninsured US citizen."
An additional $1bn is spent on about 31 million inappropriate antibiotic prescriptions that are dispensed each year, typically for viral infections.
IMS Institute for Healthcare Informatics executive director Murray Aitken said: "As our study makes clear, drugs are often not used optimally, resulting in significant unnecessary health system spending and patient burdens.
"Those avoidable costs could pay for the healthcare of more than 24 million currently uninsured US citizen."
However, the report states that a drive for better use of antibiotics is paying off with a particular reduction in the number of prescriptions for the common cold and flu, which are viral infections and do not respond to antibiotics.
The report also states that progress is being made to address some of the challenges that result in wasteful spending. For example, patients are now receiving lower-cost generic alternatives to branded medications 95% of the time when available.
---
Image: Around 8% of the US's total annual healthcare expenditures could be saved. Photo: courtesy of marcin krawczyk