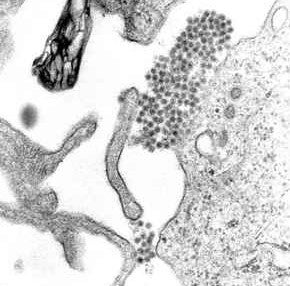 US-based NanoViricides has received orphan drug designation from the European Medicines Agency (EMA) for its drug candidate DengueCide, for the treatment of dengue and dengue haemorrhagic fever.
Dengue Fever is a mosquito-borne disease that annually affects about 400 million people, while dengue haemorrhagic fever is a subset of the disease that can occur after reinfection with another strain of the same virus and has a case fatality rate of up to 20%, according to the World Health Organization (WHO).
The orphan drug status will provide several benefits, including 'protocol assistance', or specific scientific advice that can accelerate its drug development programme, as well as certain fee reductions for drug approval under EMA.
According to the company, an approved orphan medicine in the EMA countries is expected to benefit from ten years of marketing exclusivity protection.
In addition, two years of exclusivity can also be secured if the drug development has complied with an agreed paediatric investigation plan, with a total of 12 years of market exclusivity for a drug that is approved for both adult and paediatric usage.
EMA's Committee for Orphan Medicinal Products (COMP) uses a network of international experts to examine applications for orphan designation, which is recognised by all 27 countries within the EU.
The company has previously received orphan drug designation from the US FDA for DengueCide.
NanoViricides has also renewed its evaluation agreement for DengueCide and next-generation dengue therapeutics with Dr Eva Harris Laboratory at the University of California, Berkeley.
"Our dengue drug development programmes have been accelerated in order to take advantage of these benefits."
NanoViricides CEO Eugene Seymour said: "Our dengue drug development programmes have been accelerated in order to take advantage of these benefits."
According to the company, DengueCide demonstrated very high-effectiveness in an animal model of dengue virus infection.
The mouse model of antibody-dependent-enhancement (ADE) of dengue infection developed by Professor Harris simulates dengue haemorrhagic fever using a special laboratory mouse strain called AG129.
In this model, infection with a dengue virus when the mice are left untreated is 100% fatal, whereas animals treated with NanoViricides' DengueCide achieved an unprecedented 50% survival rate in the study.
At present, DengueCide is in pre-clinical development and if successful, the company will file an investigational new drug (IND) application to the US FDA and carry out human clinical trials.
According to the company, there is no guarantee that DengueCide will successfully result in an NDA or a marketable drug product.
---
Image: Micrograph showing Dengue virus virions. Photo: courtesy of Jmh649.