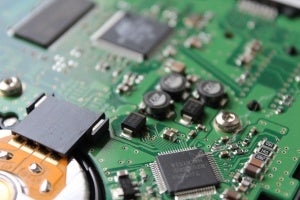 A new database detailing the cancers and treatment method of millions of patients is set to be collated and launched to create the biggest cancer treatment database in the world.
The database will be a significant step towards personalising cancer treatment to individual patients.
Clinical information on all 350,000 cancers diagnosed in England and more than 11 million historical records of cases up to 30 years old will be put into the database, report The Times.
For the first time ever, cancer specialists will be able to use the extensive database of clinical data to help them decide how to treat each new cancer patient.
The database, which will be under the responsibility of Public Health England, is expected to be announced to hundreds of cancer experts at the Cancer Outcomes Conference in Brighton, hosted by the National Cancer Intelligence Network.
Public Health England national director for disease Jem Rashbass told the Telegraph; "This is game changing. This puts us at the forefront of cancer care for the next two decades.
"In effect, every cancer patient has a rare disease that is different in some way from another cancer. This allows us to carry out refined searches to see how other tumours have responded to identify the optimum treatment as early as possible."
News of the database comes shortly after a report released by McMillan Cancer Support predicted that half of all people in Britain will contract cancer at some point in their life by 2020.
---
Image: The database is a significant step towards personalised treatment plans for patients. Photo: Courtesy of nh313066.