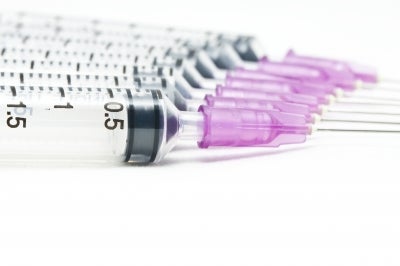 Novavax, a biopharmaceutical company based in the US, will collaborate with CPL Biologicals and the International Centre for Genetic Engineering and Biotechnology to develop a new malaria vaccine in India.
The partners will develop and evaluate virus-like particles (VLPs) that resemble the deadly parasite Plasmodium falciparum, which is rapidly becoming immune to Chinese drug artemisinin in South-East Asia.
After establishing the feasibility of Novavax's vaccine technology, the companies will explore the possibility of producing additional VLPs against antigens from other stages of malaria parasites.
The partners believe a multi-stage VLP malaria vaccine has the potential for higher efficacy compared to vaccines based on a single antigen or that target only one stage of the malaria parasite.
They hope this could be the world's first malaria vaccine to be introduced into clinical practice.
Novavax vice president Dr Gale Smith commented, "Novavax is honoured to be working with leading malaria experts at ICGEB and with the Department of Biotechnology of the Government of India to support the development and production of malaria vaccine candidates by Novavax and CPLB.
"By combining our knowledge and experience with these partners to pursue the most advanced malaria vaccine concepts, we hope to one day have an effective vaccine against one of the world's most devastating diseases."
The project is being funded by India's Department of Biotechnology Vaccine Grand Challenge Program and will be managed by the Malaria Vaccine Development Program, a New Delhi-based not-for-profit organisation.
---
Image: There is no effective vaccine that has been introduced into clinical practice. Credit: FreeDigitalPhotos.net