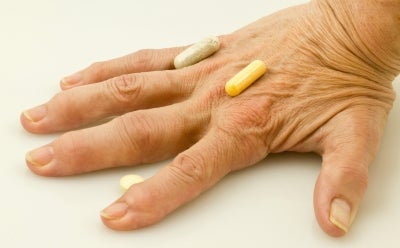 A UK health watchdog has recommended that Roche's RoActemra (tocilizumab) drug should be made available on the National Health Service (NHS) for the treatment of rheumatoid arthritis (RA).
The new information, issued last week by the National Institute for Health and Clinical Excellence (NICE), is a rapid review of the 2010 guidance and states that in specific clinical circumstances, and only when Roche makes the drug available with the discount agreed, RoActemra is now recommended alongside other options for treating RA at an earlier point in the treatment.
NICE's Health Technology Evaluation Centre director Professor Carole Longson said: "We have already recommended the TNF inhibitors adalimumab, etanercept, infliximab, certolizumab pegol and golimumab for some people with rheumatoid arthritis as options for use at this stage; tocilizumab is now added as another option alongside these treatments.
"If TNF inhibitor treatments have failed and patients are unable to take rituximab, or rituximab has also failed, the guidance also recommends that tocilizumab could be a treatment option at this point. This guidance complements the range of treatments that NICE has previously recommended for different stages of rheumatoid arthritis to help patients manage this difficult condition."
Image: RoActemra has been approved for the treatment of rheumatoid arthritis and will now be made available on the NHS. Photo: courtesy of Maggie Smith.