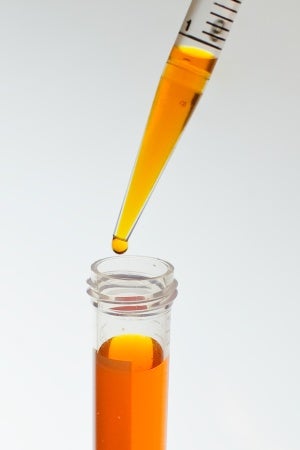 Roche's new breast cancer drug, Perjeta, is not cost-effective enough to be used by the UK's NHS, according to healthcare watchdog the National Institute for Health and Clinical Excellence (NICE).
NICE rejected the drug this week, stating its high price and lack of clinical evidence showing how long it might extend life meant it does not deem it cost-effective.
Perjeta is designed to be used with Roche's blockbuster drug Herception for women with HER2-positive breast cancer, which accounts for about a quarter of all breast cancers.
The drug, which won European approval in March, costs £2,395 ($3,700) for a single 420mg vial. The recommended dosage of the drug is a 840mg loading treatment and a 420mg vial every three weeks thereafter.
However, according to news agency Reuters, Roche said it had offered the government a discounted patient access scheme but the ministry has not yet made a decision on this.
The Swiss company added that Perjeta could become the seventh cancer treatment to be rejected by NICE since 2011, adding that clinical trials of Perjeta have shown patients taking the drug lived on average 6.1 months longer without their cancer worsening, compared with those getting Herceptin and chemotherapy alone.
The watchdog's draft recommendation will now be open for public consultation.
---
Image: Roche says this is the seventh of its drugs the UK watchdog has rejected. Photo: courtesy of 123Dan321.