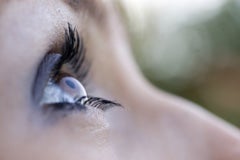 Swiss pharmaceutical major Novartis has said it will drop its legal dispute against a UK National Health Service (NHS) body, which refused to back its eye drug Lucentis.
The firm was set to take a primary care trust cluster to court this week over its decision to encourage the use of Roche 's cancer drug Avastin to treat eye disease wet age-related macular oedema.
But, in an interview with Pharma Times Online, Novartis said it "will withdraw its request to the court for a judicial review".
In April, the company claimed that the Southampton, Hampshire , Isle of Wight and Portsmouth cluster's policy to favour Avastin for the condition is unsafe.
Avastin is a much cheaper drug than Lucentis, and could save the cluster between £4m and £5m per year, but, unlike Lucentis, it is not licensed to treat wet AMD.
Novartis ' decision to drop the legal case follows an unexpected move to lower the UK price of Lucentis in July from £890 a dose to an undisclosed amount. This led the cluster to reverse its policy and recommend using only Lucentis for the condition.
The judicial review, due to be brought to court on October 8, will now be unnecessary.
---
Image: Lucentis is the only drug approved by the National Institute of Health and Clinical Excellence to treat wet AMD. Photo: Courtesy of Novartis AG.