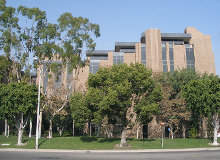 Allergan" height="141″ src="https://www.pharmaceutical-technology.com/wp-content/uploads/image-digitalinsightresearch/Archive/Main/Allergantxt.jpg" style="padding: 10px" title="Allergan" width="200″ />
Ireland-based pharmaceutical company Actavis signed an agreement to acquire US-based Botox-maker Allergan for $66bn or $219 per share.
As part of the deal, Allergan will receive a combination of $129.22 in cash and 0.3683 Actavis shares for each share of its common stock.
Actavis president Brent Saunders said: "This acquisition creates the fastest growing and most dynamic growth pharmaceutical company in global healthcare, making us one of the world's top ten pharmaceutical companies."
Perrigo agreed to acquire Belgium's over-the-counter (OTC) drug-maker Omega Pharma for €3.6bn ($4.5bn).
The transaction includes the purchase of Omega's equity for €2.48bn and €1.1bn of assumed debt.
The acquired business is said to increase Perrigo's OTC product offering and expand the distribution through a well-established platform.
The UK Department for International Development (DFID) and the Wellcome Trust provided £1.34m from a joint fund for five research projects to combat the Ebola outbreak in West Africa.
The projects, carried out by British and international researchers, focus on developing improved diagnostic tools to strengthen surveillance and protect health workers.
DFID secretary Justine Greening said: "The first of six British-built treatment centres is now open and British funding is trebling the number of treatment beds, supporting burial teams, researching a vaccine and providing vital supplies for thousands of health workers."
Bristol-Myers Squibb (BMS) expanded its existing biologics manufacturing agreement with Switzerland-based Lonza.
The contract is expanded for the production of commercial quantities of a second BMS biologic medicine at Lonza's mammalian manufacturing facility in Portsmouth, New Hampshire.
Bristol-Myers Squibb global manufacturing and supply president Lou Schmukler said: "Our expanded relationship with Lonza is an important example of our global manufacturing strategy to meet anticipated demand for our commercial biologics portfolio, and prepare to bring our late-stage clinical assets to patients by supplementing our in-house manufacturing capabilities."
Denmark-based Genmab signed an agreement with British drug-maker GlaxoSmithKline (GSK) and Swiss pharmaceutical company Novartis for the conditional transfer of ofatumumab collaboration contract from GSK to Novartis.
Ofatumumab is a monoclonal antibody, developed to target the CD20 molecule found on the surface of chronic lymphocytic leukaemia (CLL) cells and normal B lymphocytes.
The transfer of the agreement is in line with the arrangement between Novartis and GSK to acquire its oncology products.
British drug-maker GlaxoSmithKline (GSK) received approval from US Federal Trade Commission (FTC) for its proposed acquisition of Novartis's vaccines business.
The acquisition excludes influenza vaccines and creates a consumer healthcare joint venture with Novartis.
The latest update followed GSK's April announcement relating to its major three-part transaction with Novartis.
US-based pharmaceutical company Merck signed an exclusive worldwide license agreement with NewLink Genetics to develop the latter's Ebola vaccine candidate.
Both firms will carry out research, as well as develop, manufacture, and distribute NewLink's investigational Ebola vaccine candidate, rVSV-EBOV.
The vaccine candidate was originally developed by Public Health Agency of Canada (PHAC) and is currently being assessed in Phase I clinical trials.
Research carried out by Public Health England (PHE) for European Antibiotic Awareness Day (EAAD) revealed widespread misconceptions about the use of antibiotics by the public.
Approximately 1,625 adults in England participated in the survey, which was conducted to assess knowledge, attitudes and how people use antibiotics.
The new study showed four in ten people take antibiotics for a cough or runny nose, when both conditions can normally be cured without treatment.