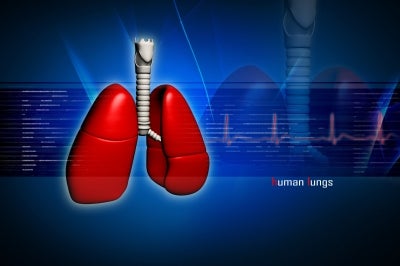 A lung drug developed by Boehringer Ingelheim and Pfizer helped delay severe asthma attacks in adults during two last-stage trials, according to data presented at the 2012 European Respiratory Society (ERS) congress.
Spiriva, generic name tiotropium, delayed a flare-up by 282 days, compared with 226 days in patients taking a placebo.
This corresponds to a 21% reduced risk in adults who remain symptomatic despite treatment with inhaled corticosteroids or long-acting beta-agonists.
A total of 912 patients were randomised to take tiotropium, delivered by a 'Respimat' soft mist inhaler, or a placebo for 48 weeks.
Adding tiotropium provided significant lung function improvements at 24 weeks, which were sustained over 48 weeks, Boehringer said.
The results of the phase III PrimoTinA-asthma studies were published in the New England Journal of Medicine.
Study investigator and consultant chest physician at Wexham Park Hospital in the UK Dr Richard Russell said; "These results are promising for the many patients, who despite current treatment options remain uncontrolled and prone to exacerbations."
Boehringer Ingelheim medical director Dr Charles de Wet said; "We are excited by these results, which will likely be highly appreciated by both physicians and patients.
"The UniTinA-asthma trial programme is exploring whether tiotropium can address the clear unmet medical need seen in the significant number of asthma patients who remain symptomatic despite the available therapeutic options."
---
Image: Tiotropium was able to provide significant lung function improvements. Photo: Courtesy of FreeDigitalPhotos.net