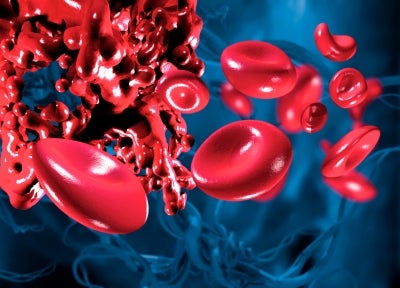 The European Commission has approved Eliquis, a blood thinning drug developed by Bristol-Myers Squibb and Pfizer for the prevention of strokes and blood clots in patients with an irregular heart beat.
Eliquis, according to the commission, is the only oral anticoagulant that has demonstrated superior risk reduction over warafin, a decades-old treatment, in the outcomes of stroke, systemic embolism and major bleeding.
The marketing authorisation of the drug is supported by two Phase II trials that evaluated 24,000 patients with irregular hear beats.
Uppsala Clinical Research Centre and University Hospital, Sweden, director and professor of cardiology Lars Wallentin said; "Patients with atrial fibrillation have a five times greater risk of stroke and there remains a critical public health need for improved treatment options to reduce this risk.
"The approval of Eliquis represents an important new treatment option for healthcare professionals, who now have an oral anticoagulant with superior outcomes versus warfarin in the reduction of stroke, major bleeding and death in patients with nonvalvular atrial fibrillation."
The study is the only Phase III clinical programme among the new oral anticoagulants to evaluate the safety and efficacy of Eliquis versus aspirin in patients who were unsuitable for vitamin K antagonist (VKA) therapy.
Pfizer chairman and CEO Ian Read said; "We are confident in ELIQUIS and its differentiated profile and believe it has the potential to transform the standard of care in stroke prevention in nonvalvular atrial fibrillation.
"With our combined cardiovascular leadership and expertise, we believe that we will successfully introduce this important medicine to patients and physicians in the EU."
---
Image: Eliquis has been approved for the prevention of blood clots. Photo: Courtesy of FreeDigitalPhotos.net.