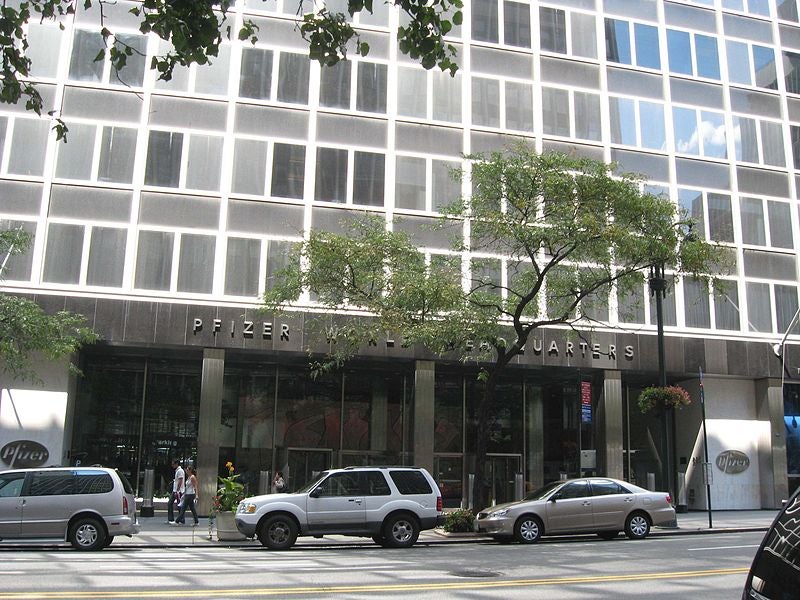 Pfizer and Johnson & Johnson have scrapped further studies of their experimental Alzheimer's drug bapineuzumab after it failed in a second clinical trial.
Both companies confirmed that further studies into the drug in its intravenous form would be scrapped, including two late-stage trials and follow-up extension studies.
The drug failed to improve cognitive or functional performance in patients compared with those who received a placebo.
Bapineuzumab had already failed in a previous study, although failure in the most recent trial has triggered the scrapping as the drug was considered to be far more likely to succeed in the second trial given its parameters.
The first trial, which Pfizer announced as a failure on 23 July 2012, included patients with the ApoE4 gene variation, and data gathered from previous trial results resulted in that study being considered a long shot. The second trial involved those without the ApoE4 gene, previously thought to stand a far better chance of success.
The treatment of Alzheimer's disease is considered a highly lucrative area, with any successful medication deemed likely to reap billions of dollars in sales. Bapineuzumab would have become the first such drug to receive approval to fight Alzheimer's disease progression, and shares in both Pfizer and J&J have fallen as a result of the failure.
J&J confirmed that it would take a charge of between $300m and $400m in Q3 2012 as a result of the clinical trial programme, whereas J&J's partner in the development of the drug Elan announced it would take a $117.3m writedown.
Pfizer Medicine Development Group head Steven Romano confirmed the company's dismay at the results, adding: "We are obviously very disappointed in the outcomes of this trial. We are also saddened by the lost opportunity to provide a meaningful advance for patients afflicted with mild-to-moderate Alzheimer's disease and their caregivers."
---
Image: Pfizer corporate headquarters, located in New York, US. Image courtesy of Pfizer.