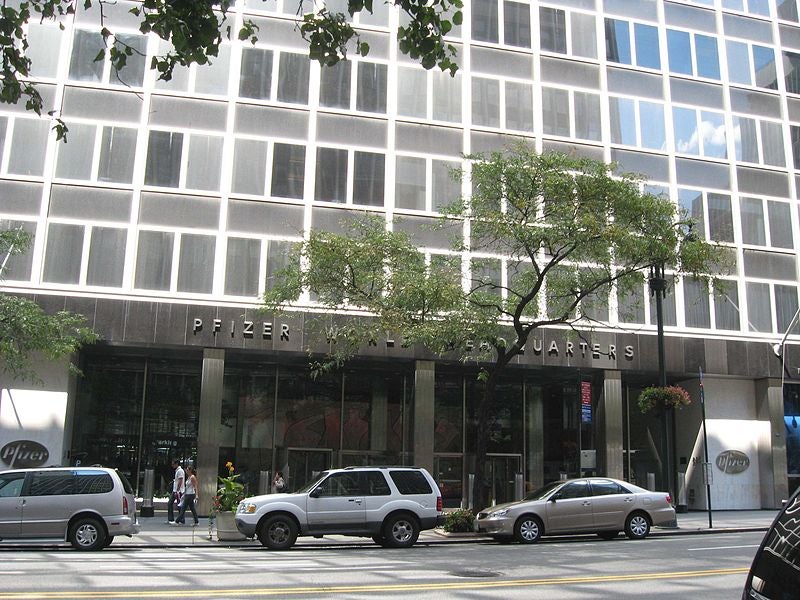 The US Food and Drug Administration has approved Pfizer's Bosulif, used to treat a rare type of leukaemia usually suffered by older adults.
The drug has been approved to treat chronic myelogenous leukaemia (CML), a blood and bone marrow disorder that is linked with a specific genetic mutation called the Philadelphia chromosome.
The mutation triggers the production of an enzyme in bone marrow that causes abnormal growth within white blood cells. Pfizer's drug treats patients by blocking the signal that causes white blood cell growth.
Bosulif has been created for patients who have the Philadelphia mutation and suffer from CML but cannot tolerate other medications, or whose cancer has become resistant to older medications.
FDA cancer drug centre head Richard Padzur said; "We are seeing improvements in the treatment of CML based on a better understanding of the molecular basis of the disease."
The FDA has also given Bosulif orphan status, providing Pfizer with a seven-year period of marketing exclusivity for developing a drug targeted at treating a rare disease.
Bosulif's approval underpins the expansion of Pfizer's oncology portfolio, building on the approval of kidney cancer drug Inlyta which received backing by US regulatory authorities earlier in 2012.
---
Image: Pfizer corporate headquarters, located in New York, US. Image courtesy of Pifzer.