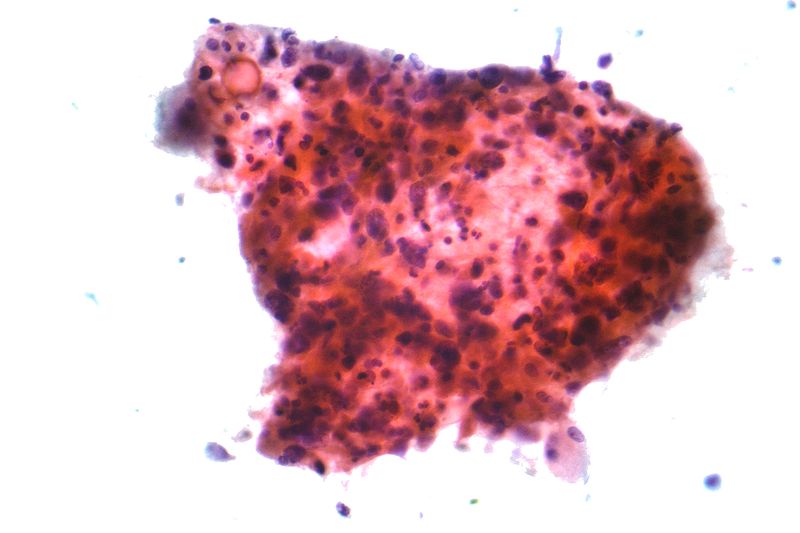 US-based pharmaceutical firm Pfizer has received regular approval from the US Food and Drug Administration (FDA) for its Xalkori (crizotinib) capsules to treat patients with metastatic ALK-positive non-small cell lung cancer (NSCLC) as detected by an FDA-approved test.
The approval was based on demonstration of superior progression-free survival (PFS) and overall response rate (ORR) for Xalkori-treated patients compared to chemotherapy in patients with ALK-positive NSCLC with disease progression after platinum-based doublet chemotherapy.
Xalkori was originally granted accelerated approval in August 2011 based on durable, objective response rates (ORR) of 50% and 61% in two single-arm, open-label trials, due to the critical need for new drugs for people living with anaplastic lymphoma kinase (ALK)-positive NSCLC.
"Xalkori has dramatically changed the treatment landscape for patients."
A total of 347 patients with ALK-positive, metastatic NSCLC were enrolled in an open-label, active-controlled, multinational, randomised trial, who were required to have progressed after platinum-based chemotherapy and to have ALK expression in tumour specimens detected by fluorescence in situ hybridisation on central laboratory testing.
Patients were given either Xalkori 250mg orally twice daily (n=173) or chemotherapy (n=174).
In the trial, patients randomised to chemotherapy were given pemetrexed (58%) or docetaxel (42%) if they had received prior pemetrexed and about 64% of patients on the chemotherapy arm subsequently received Xalkori.
The trial showed significantly prolonged progression-free survival (PFS) for Xalkori treatment compared to chemotherapy with median PFS of 7.7 and 3 months on the Xalkori and chemotherapy arms, respectively.
The company said that ORR was significantly higher for the Xalkori arm (65% versus 20%) with median response durations of 7.4 and 5.6 months in the Xalkori and chemotherapy arms, respectively.
Pfizer president and general manager of Oncology Business Unit Garry Nicholson said: "Xalkori has dramatically changed the treatment landscape for patients with advanced ALK-positive NSCLC."
Safety data from the trial was evaluated in 172 Xalkori-treated patients and serious adverse reactions were reported in 37.2% of these patients.
The most common serious adverse reactions of Xalkori were pneumonia, pulmonary embolism, dyspnea, and interstitial lung disease (ILD).
So far, the drug has been used to treat more than 6,000 patients worldwide, including those who received Xalkori in clinical trials.
According to the company, ALK testing rates in the US have increased more than five-fold from 11% before the Xalkori launch to more than 60% currently.
Apart from the US approval, Xalkori is also approved in more than 60 countries, including the EU, Canada, China, Korea, Japan and Australia.
---
Image: Micrograph of squamous cell carcinoma. Photo: courtesy of Nephron.