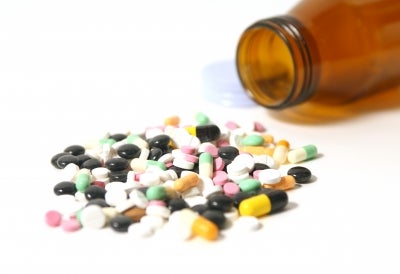 Half a trillion dollars in annual global health spending could be avoided if health system stakeholders took a more responsible approach to selling and prescribing medicines, according to a new report.
The study, published by the IMS Institute for Healthcare Informatics, was presented at the International Pharmaceutical Federation Centennial Congress in Amsterdam on Tuesday.
During the event, the Dutch Ministry invited the World Health Organization (WHO) and the IMS Institute to identify priority areas for supporting more responsible use of medicines.
The WHO said that more than half of medicines are not taken correctly because they may be prescribed, dispensed or sold inappropriately, and patients may take them incorrectly.
This is in addition to those patients who don't receive the right medicine, or any medicine, in a timely manner.
In its report, entitled Advancing the Responsible Use of Medicines: Applying Levers for Change, the IMS Institute said increasing patient adherence could save $269bn in healthcare spending.
The institute also recommended health ministers support a greater role for pharmacists in medicines management, invest in medical audits that focus on elderly patients, implement mandatory reporting of antibiotic use, encourage a "no blame" culture toward error reporting and support targeted disease management programmes for non-communicable diseases.
Another report, put forward by the WHO, recommend mandating a list of essential medicines and investing in efficient national medicines procurement and supply systems.
IMS Institute executive director Murray Aitkin said; "The actions that are outlined in the two reports are pragmatic, measurable and proven to bring positive impact."
"Harnessing available information to set priorities, monitor progress and support behavior change among healthcare stakeholders – including policymakers, payers, clinicians, nurses, pharmacists and patients – is a vital first step. All stakeholders need to work together to understand and implement new approaches to improve medicine use."
---
Image: The WHO says more than half of medicines are not taken correctly. Photo: Courtesy of FreeDigitalPhotos.net.