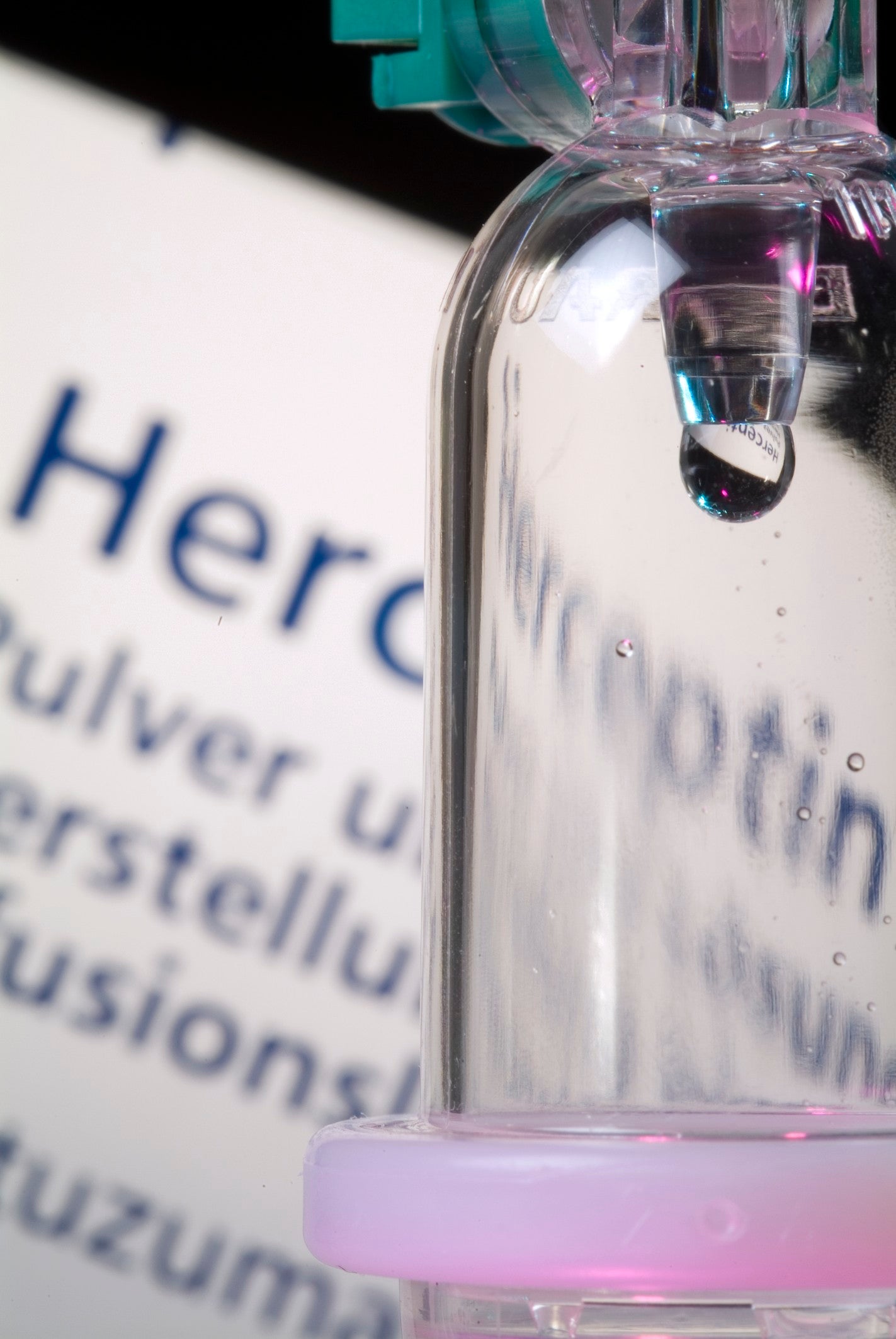 Roche's breast cancer franchise made a breakthrough on Monday as data from a late-stage trial showed experimental drug T-DM1 prolongs the lives of patients with advanced HER2-positive breast cancer by almost six months.
The news coincided with the Swiss company's announcement at the European Society for Medical Oncology that its other breast cancer drug, Herceptin, is more effective when taken over one year.
If studies had indicated that a shorter treatment of six months is just as effective, Roche could have lost $1.5bn in sales.
Data from the phase III Emilia trial showed that participants taking T-DM1 (trastuzumab emtansine) lived for 5.8 months longer than those taking an approved combination of GSK's Tykerb (lapatinib) and Roche's Xeloda (capecitabine).
T-DM1 is an antibody-drug conjugate that incorporates Herceptin with chemotherapy agent, DM1 (emtansine), as a single therapy.
The therapy is designed to attach to the HER2 growth receptor found on the surface of cancer cells, and blocks signals that encourage the cancer to spread.
Tumours that are HER2-positive tend to grow more quickly than other types of breast cancer.
The drug then penetrates the cell's outer defences and releases chemotherapy to destroy it from the inside.
This targeted approach means that healthy cells are preserved, and the side effects commonly associated with chemotherapy are substantially reduced, according to Roche.
King's College London cancer medicine professor Paul Ellis said; "These results are truly outstanding and will positively alter the outlook and outcomes for patients with HER2-positive breast cancer."
"For T-DM1 to offer such a significant survival benefit, while also improving the quality of patients' lives by reducing the side effects of chemotherapy, is a remarkable achievement – particularly as HER2-positive breast cancer is so difficult to treat in its advanced stages."
---
Image: T-DM1 incorporates Herceptin with chemotherapy agent, DM1 (emtansine) as a single therapy. Credit: Image courtesy of Roche.