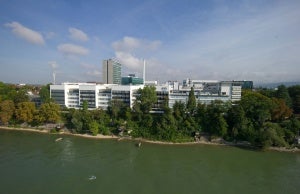 Roche has reached a licence agreement with US-based Inovio Pharmaceuticals to develop and promote Inovio's multi-antigen DNA immunotherapies for the treatment of prostate cancer and hepatitis B.
The compounds are undergoing preclinical development, with reports that they have created a vigorous level of T-cell responses in animal studies.
Roche has agreed to pay $10m to Inovio upfront, supply them with preclinical R&D support and make further payments for near-term regulatory milestones.
Roche will also pay up to $412.5m once Inovio has achieved certain development and commercial objectives.
Inovio would receive double-digit tiered royalties on the sale of its products.
Roche's head of cancer immunology experimental medicine Hy Levitsky said: "Roche is always interested in finding first-in-class and best-in-class therapies that may become the next-generation treatments for patients with different types of cancer. INO-5150 will allow promising combination opportunities with the Roche portfolio, particularly with our emerging cancer immunotherapy molecules."
According to the terms of the agreement, Roche will be the sole licence holder for Inovio's DNA-based vaccines INO-5150, aimed at treating prostate cancer, and INO-1800, which targets hepatitis B, in addition to the use of CELLECTRA, Inovio's electroporation delivery technology.
Inovio president and CEO Dr J Joseph Kim said: "This partnership represents an important milestone in Inovio's growth and maturing product portfolio. Roche brings to our immunotherapy candidates its leadership position and track record for developing and marketing innovative first-in-class therapies.
"Collaborating with the world's preeminent oncology development partner allows us to rapidly advance two of our promising near-clinical stage immunotherapy products from our product pipeline as we continue development of our phase II lead product, VGX-3100, for treatment of HPV-related cancers and dysplasia."
---
Image: Aerial view of Roche Basel from south with river Rhine, Switzerland. Photo: courtesy of Roche.