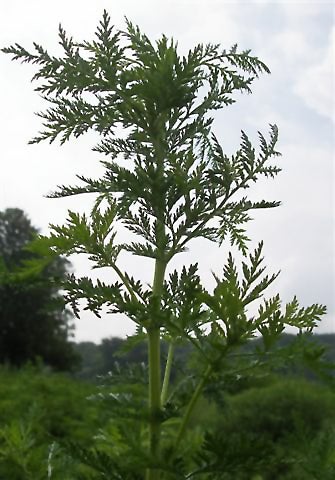 French drug maker Sanofi has announced the launch of a new commercial-scale manufacturing process to develop tons of artemisinin, the key ingredient of antimilarial drugs.
The company and US-based nonprofit PATH, which has coordinated the programme, said they are gearing up to launch a large-scale production line of semisynthetic artemisinin at its site in Garessio, Italy.
The botanical supply of artemisinin – usually derived from sweet wormwood – is inconsistent, but the production of a synthetic version of the compound will strengthen the supply chain and contribute to a more stable price, Sanofi said.
Between 2003 and 2004, the price of artemisinin, the most powerful antimilaral on the market, jumped from just over $100 a pound to almost $550. By 2007, artemisinin prices had crashed. Then, in 2009, prices almost doubled, reports NPR.
The development of an alternative manufacturing process to produce the compound, led by OneWorld Health and funded by the Bill and Melinda Gates Foundation, has been nine years in the making.
The project built upon synthetic biology work by Dr Jay Keasling at the University of California, Berkeley, and involved a team of public and private partners, including Sanofi and the synthetic biology innovator, Amyris.
PATH president and CEO Steve Davis commented on the announcement; "Taking lifesaving innovation to scale requires many things, but it begins with strong partnerships and keeping a close ear to what's most needed on the ground."
"That's why I'm extremely pleased we've partnered with Sanofi in the scale up of semisynthetic artemisinin, a key ingredient in the treatment for malaria. Promoting a steady and affordable supply of high-quality artemisinin is a critical part of PATH's efforts to ultimately eradicate malaria and advance health equity. A life free from malaria is a life full of possibilities."
Sanofi plans to produce 35t of artemisinin in 2013 and, on average, 50t to 60t per year by 2014, which corresponds to between 80 and 150 million ACT treatments.
---
Image: Artemisinin, the most powerful antimilarial on the market, is usually derived from the sweet wormwood plant.