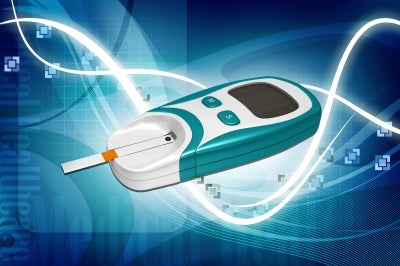 Sanofi's investigational diabetes drug U300 is better at controlling dangerous low blood sugar events at night than its blockbuster Lantus, according to data from a phase III clinical programme.
Lantus, developed in the 1990s, is currently Sanofi's top-selling product, generating $6.6bn last year. But the drug is expected to lose its patent in 2015.
U300 could be vital in the French drug maker's efforts to maintain its lead in the diabetes market.
In a study, dubbed EDITION I, U300 reduced low blood sugar levels at night by 21% compared to Lantus.
Results from a second study, EDITION II, were consistent with data from EDITION, which was presented at the 73rd Scientific Sessions of the American Diabetes Association in Chicago over the weekend.
Principal investigator Matthew Riddle, of the Oregon Health and Science University, said; "To properly manage diabetes, it is critical to control blood sugar and to reduce the risk of low blood sugar events, especially at night."
"I am encouraged by these findings, and look forward to the results of the full Phase 3 EDITION program, which will further reveal how this investigational basal insulin may help people living with diabetes."
U300 has "unique pharmacokinetic and pharmacodynamic profiles" with the insulin released more evenly and no accumulation problems, according to Sanofi, an indication as to why few people experienced hypoglycaemia events.
---
Image: U300 reduced low blood sugar levels at night by 21% compared to Lantus, in two clinical trials. Credit: FreeDigitalPhotos.net.