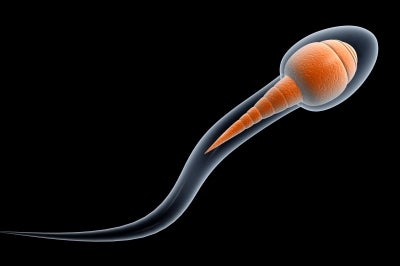 US scientists may be one step closer to developing a male contraceptive pill, after carrying out successful studies on mice.
A small molecule that can worm its way around the body and snuggle into a crucial pocket needed in the process of making sperm may spell the future for male contraception.
The molecule, called JQ1, was able to inhibit the amount and quality of sperm produced by mice in studies carried out by researchers at the Baylor College of Medicine and Dana-Farber Cancer Institute.
Dr Martin M Matzuk, who led the study said; "We found that the JQ1 molecule causes a contraceptive effect in males. If you stop the drug, there's complete reversibility."
The research began when Dr James E Bradner of Dana-Farber Cancer Institute was tying to determine if JQ1 could be used as a cancer treatment. He later told Matzuk of his curiosity over the abilities of the molecule to remodel the process of generating sperm.
Over a period of 18 months, Matzuk and his colleagues injected mice with JQ1 in solution and evaluated the effect.
The mice that received the compound had lower sperm counts and their sperm were less mobile than those of mice who had not received the molecule.
The findings point to a new direction in male contraceptive research, according to Matzuk.
"JQ1 is not the pill for men, because it also binds other members of the bromodomain family," he said. "However, the data is proof of principle that BRDT [bromodomain testis-specific protein] is an excellent target for male contraception and provides us with useful information for future drug development."
---
Image: A small molecule was able to able to inhibit the amount and quality of sperm in mice. Photo: Courtesy of FreeDigitalPhotos.net