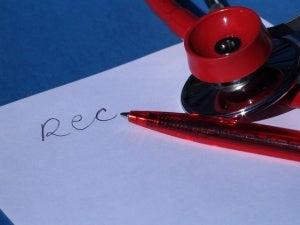 Two major trials of Biogen Idec's drug BG-12 (dimethyl fumarate) showed that it significantly reduced relapse rates in patients with relapsing-remitting multiple sclerosis.
Patients were given one or two 240ml doses a day of the experimental drug plus glatiramer acetate, which was added as a reference comparator, for two years.
The results, published in the New England Journal of Medicine on 20 September, showed that relapses were significantly lower in patients taking BG-12 two or three times a day than those taking a placebo.
The trial took place globally and encompassed 1,237 people.
Around 85% of people who have MS suffer from the relapsing-remitting form, which means symptoms get worse during a relapse, but can almost disappear when the body is in remission.
Neurology Research and Development Medical director and lead author of both studies, Katherine Dawson, said in a statement; "The data from its clinical development program consistently indicate that dimethyl fumarate may provide tangible benefits and address existing treatment needs of people living with MS. We are working closely with regulatory authorities across the globe with the aim of making the review of dimethyl fumarate as quick as possible."
The drug is currently being reviewed by regulatory authorities in the United States, European Union, Australia, Canada and Switzerland.
---
Image: Recent MS drug trial of BG-12 showed promise in reducing relapses. Photo: Courtesy of Sanja Gjenero.